ARTICLE
Manual handling module
16 June 2016
Jangro, the UK's largest network of janitorial supply companies, has launched a new addition to its award-winning suite of eLearning modules and is offering people the chance to receive instant access with a voucher code.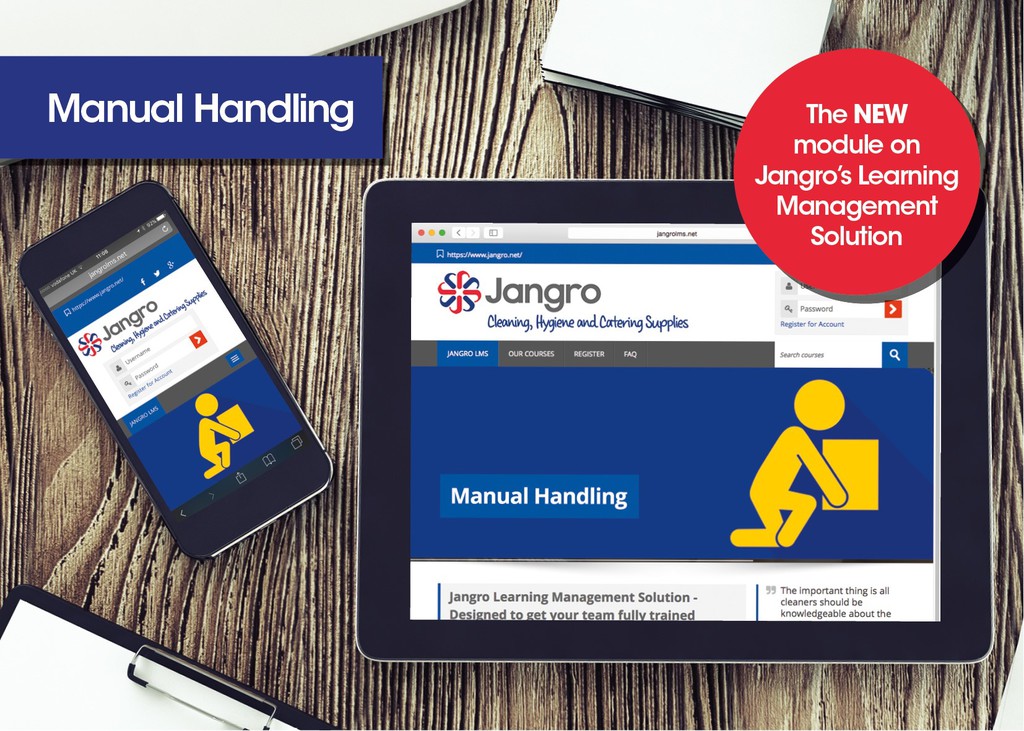 The Manual Handling module has been developed by in-house experts following calls from the industry for this subject to be added to Jangro's hugely popular Learning Management Solution (LMS) website.
As well as explaining and demonstrating recommended techniques, the module also explores how to plan and prepare before any handling activity and identifies different manual handling injuries.
Anyone wishing to take advantage of the instant access offer should visit http://jangrolms.net/ and add JangroMH in the voucher code section when registering for an account.
Joanne Gilliard, operations director at Jangro, said: "Our LMS website was developed to help employers ensure staff are fully trained in all aspects of any job they might be expected to do. We are constantly looking at opportunities to add further modules and take feedback from customers very seriously."
She added: "It is vitally important for staff to understand the importance of correct manual handling. Whether it is lifting, lowering, pushing, pulling or carrying, manual handling is common practice within the cleaning industry and something that should be explained thoroughly and efficiently.
"This module is the perfect addition to the suite and we are looking forward to hearing feedback from customers who take advantage of this offer."
OTHER ARTICLES IN THIS SECTION