ARTICLE
Floor refurbishment pads
08 February 2018
Heavily trafficked and worn hard surfaces that have become scratched, stained and contaminated and where mopping, scrubbing and vacuuming has failed to work, can easily be transformed by deep restorative cleaning with the right equipment.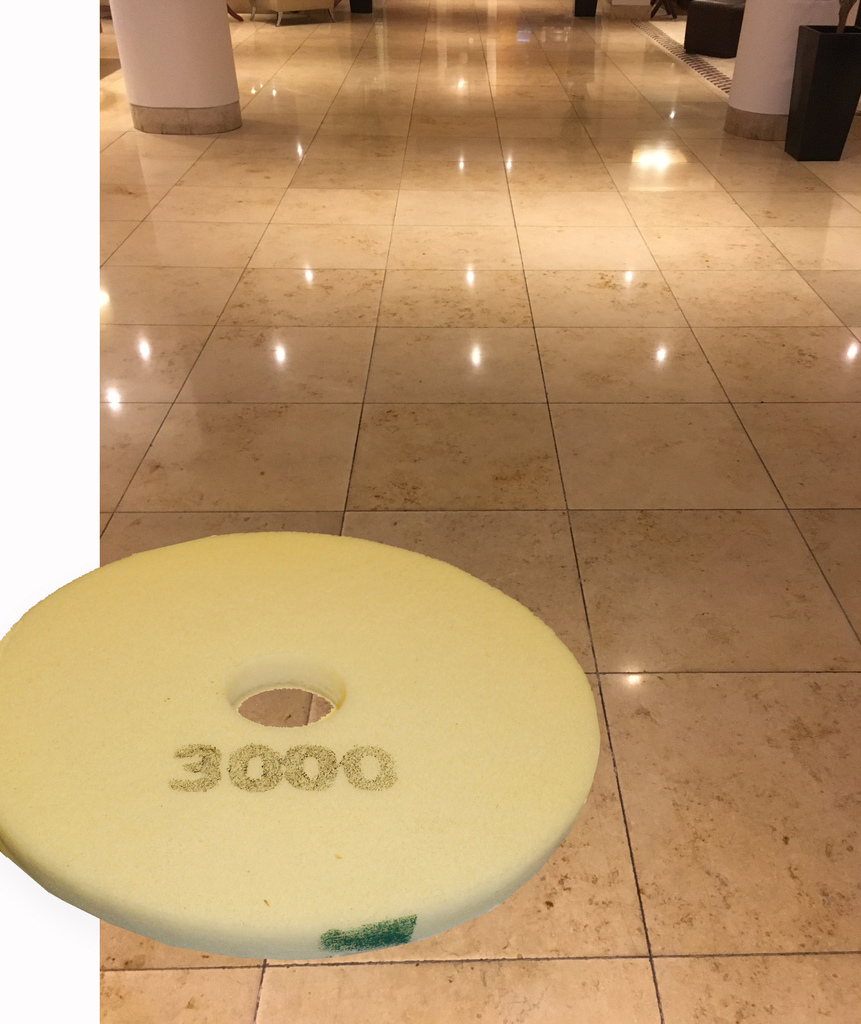 Adopting sustainable methods, The Preparation Group, specialists in providing solutions for preparation, maintenance and finishing, offers Surface Finishing Diamond Pads (SFD's) for floor refurbishment and cleaning and Storm Diamond Pads for cleaning and daily maintenance. Storm pads are also double sided for twice the value. These pads do away with the need for harsh chemicals and remove the need to 'recoat' floors with environmentally unsound waxes or polishes.
The pads fit all scrubber dryers and the company's STG range and Burnisher 430, to create a hygienic, shiny, yet non-slip floor by adding just water, a floor that will help to resist the build up of future residues. The eradication of these chemicals saves costs too.
The Preparation Group offers a 1 day course on 'Floor Refurbishment & Cleaning' at its Training Hub, where delegates can learn the skills to keep flooring in top condition, focusing on eco-friendly methods of refurbishing and maintaining a range of surface finishes including terrazzo, resin, vinyl and polished concrete. Dates issued until June 2018 are: 8th March, 5th April, 24th May and 12th June, although bespoke training is also available to suit customers' equipment and cleaning needs.
OTHER ARTICLES IN THIS SECTION