ARTICLE
Away-from-home dispensing
18 December 2017
Northwood reports that its two dispensing system brands, Leonardo and Bay West, together with the premium Whisper range of tissues are continuing to demonstrate their contribution to the provision of hygienic and welcoming washrooms across a swathe of away-from-home locations.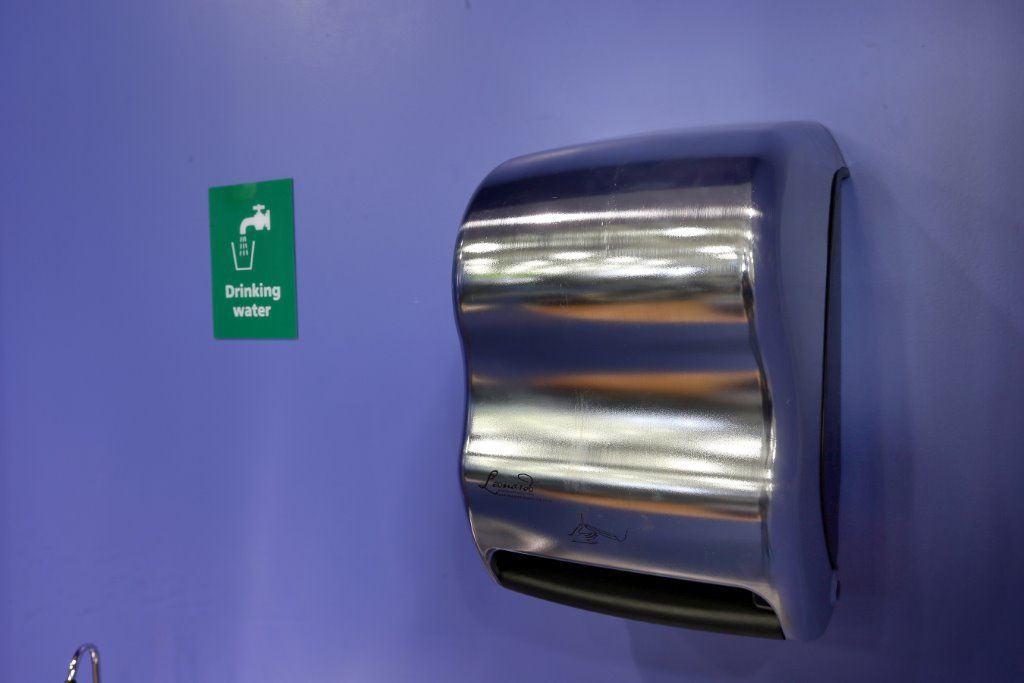 With industry margins under pressure and in some areas a lack of availability of suitable staff, the choice of dispenser systems becomes an ever more important consideration.
Ease of initial fitting means not just speed but also that highly skilled, expensive and occasionally difficult to hire technicians are not required to carry out the installation. Similarly, only a short training programme is required for maintenance operatives to become fully conversant with how to monitor and refill the dispensers.
All Leonardo dispensers use the same robust keys, so there is no time-consuming rummaging for the correct one.
With single sheet presentation, excessive use is immediately curtailed and so waste bins are less full and require less frequent attention from maintenance staff. The resulting tidier environment encourages washroom users to pay the facility greater respect, again making life easier for the cleaning teams.
So with installation, monitoring, cleaning and wastage issues all addressed, the contribution to cost in use performance continues to impress.
For some installations, the overall look of the washroom is important as part of the overall corporate image and positioning strategy. A leading independent school for girls, having taken the operational factors into consideration, chose Bay West dispensers to enhance the washroom experience for its students, even choosing the version that matched the school colours.
Consistency was the watchword at Oxford's Kassam Stadium, Conference Centre and on-site hotels. Though usage patterns varied enormously (Oxford United play home games at the Kassam) the distinctive clean lines of the Leonardo dispensing systems delivered the uniform look of the washrooms that contribute to the professional presentation of this ambitious and highly successful development.
For other recent installations, the priority was to match the high quality expectations of the discerning clientele. The Eagle House Hotel in Launceston loved the detail and design of the Whisper range as well as the exceptional softness. Adding quality to both the en-suite facilities as well as public access washrooms help to cosset those customers who demand a little bit more.
OTHER ARTICLES IN THIS SECTION