ARTICLE
Bee-friendly hand and body care
18 December 2017
Marking its second birthday, the award-winning The Soap Co. has launched its collection of luxury eco and bee-friendly hand and body products and cold processed soaps.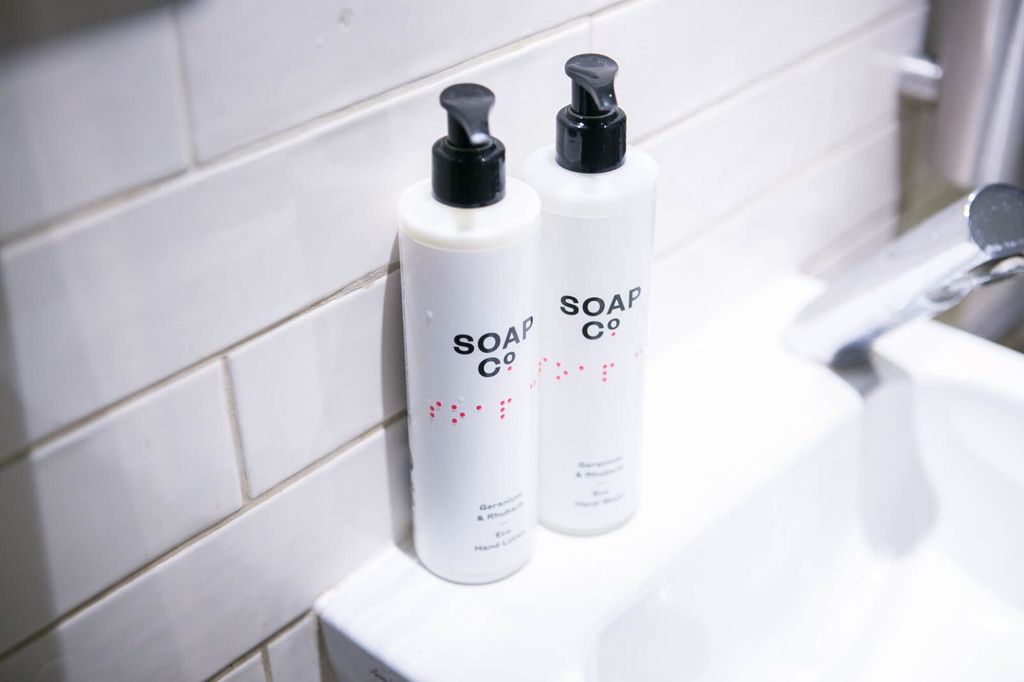 Created with eco-certified ingredients that aren't harmful to aquatic life, their vegan and biodegradable eco range is created by a workforce 80% of whom are blind, disabled or otherwise disadvantaged.
Handcrafted using eco-certified, organic or plant derived ingredients The Soap Co.'s new range - Geranium & Rhubarb and Wild Nettle & Sage made with 13 natural oils – is inspired by the British countryside.
Each bottle sold from The Soap Co.'s new range helps between 10 to 20 bees because they contain skin soothing calendula and borage botanicals from British farms. Borage and calendula provide a vital source of food for bees during the June nectar gap and enable last minute nectar collection before winter.
Camilla Marcus-Dew, co-founder of The Soap Co., said: "We firmly believe there should be no compromise when it comes to combining award winning design, responsible living and social purpose. The idea for our eco collection came from a realisation that there wasn't a wide variety of great smelling truly eco-friendly products on the marketplace. The new collection feels wonderful on the skin, includes antioxidants and takes our eco commitment to the next level because they're vegan, biodegradable, free from SLS and not harmful to aquatic life."
93% of the ingredients from The Soap Co.'s eco and bee-friendly range are sourced from British companies and it is a proud holder of The Planet Mark, an internationally recognised sustainability scheme in partnership with the Eden Project that certifies organisations committed to year-on-year progress on sustainability and reduction of carbon emissions.
As The Soap Co.'s first products from its new Eco & Bee-Friendly collection roll off the production line, orders are coming in thick and fast from the foodservice sector that sees The Soap Co. as a natural fit for its washrooms and clientele.
One such venue is the beautiful restaurant The Watch House at London's Tower Bridge. Laura Meotto, assistant house manager, said: "We have recently purchased both the wonderful new Geranium & Rhubarb hand wash and lotion. Customers and staff love the fragrance, a perfect fit for winter.
"We are careful to only select the highest quality products for our venue and it's really important for us to work with local companies like The Soap Co. – not least of course because they are a ground-breaking social enterprise."
OTHER ARTICLES IN THIS SECTION