ARTICLE
Johnson & Johnson uses social enterprise's soap
25 October 2017
Johnson & Johnson is working with Sodexo to introduce soap from CLARITY to its UK staff washrooms, supporting employment of blind and disadvantaged staff at the social enterprise.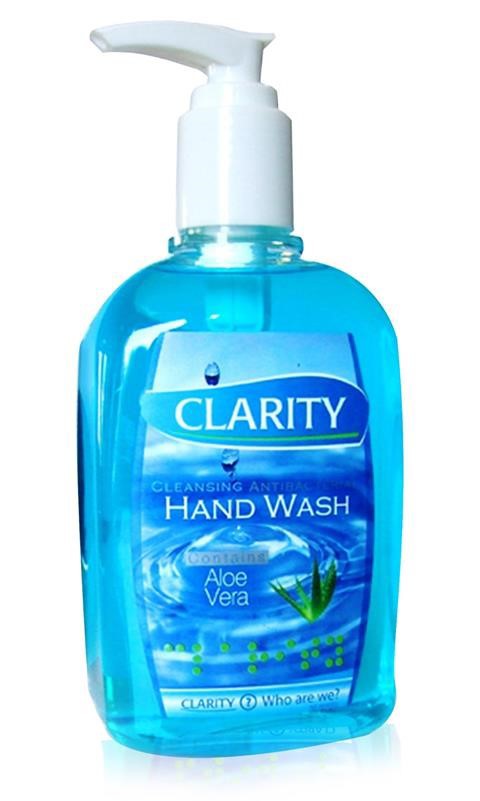 Johnson & Johnson has introduced CLARITY hand wash to all staff washrooms across their Pinewood office in Wokingham. The move marks the beginning of a partnership with the social enterprise and Sodexo that will see CLARITY hand wash being introduced to other sites across the UK.
The product has been trialled at the Pinewood office and there are plans to assess the potential for a nationwide rollout across all Johnson & Johnson UK offices. It is estimated that the company will create thousands of hours of employment, equivalent to 11 new part-time jobs per year.
This has the potential to be hugely beneficial at CLARITY where 80% of the employees are blind or disadvantaged. Founded in 1854, it is the UK's oldest social enterprise and it currently creates more than 10,000 days of work per annum for the staff. Deals with companies like Johnson & Johnson are vital for helping CLARITY support as many people as possible.
Rhoda Steel from Johnson & Johnson said: "Here at Johnson & Johnson, we are committed to incorporating social enterprises into our supply chain as part of our Social Impact through Procurement programme. For us, working with CLARITY was an easy decision. Our staff love the fact we are supporting Clarity's mission as well as the quality of hand wash we get in return."
OTHER ARTICLES IN THIS SECTION