ARTICLE
Nilfisk internationally recognised for outstanding product design
29 June 2017
The Red Dot expert committee has announced the winners of the Red Dot Award 2017. For the second consecutive year Nilfisk is among the winners with two Red Dot Awards for outstanding product design.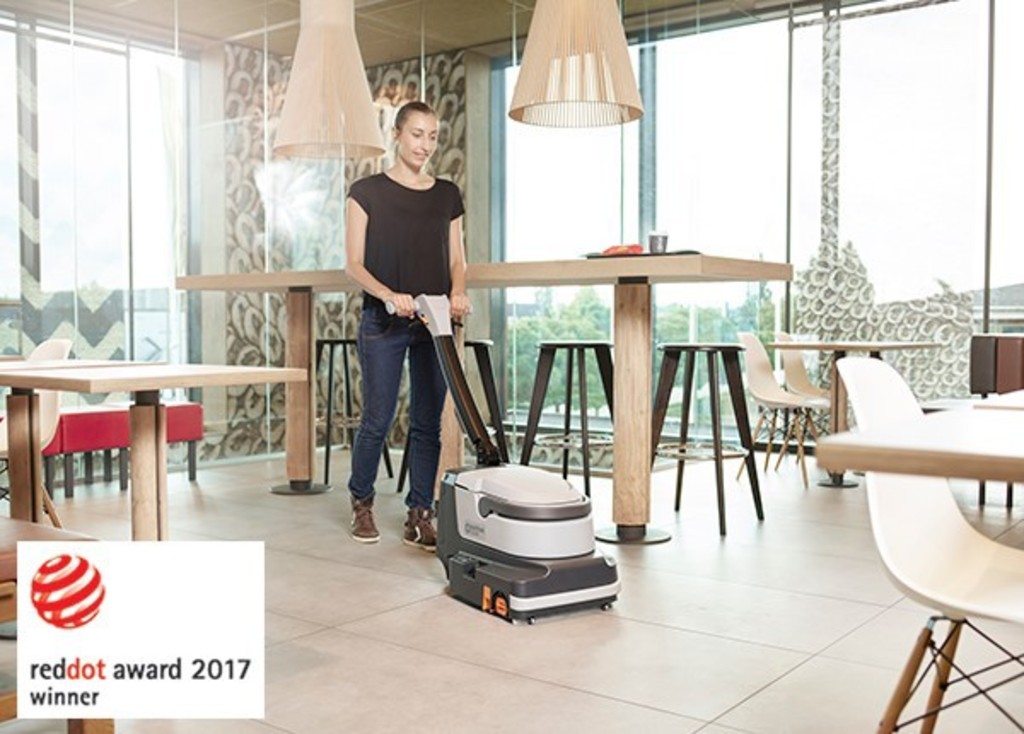 The jury has reached its verdict: After several days assessing products from across the globe, Nilfisk has been recognised with two Red Dot Awards for outstanding product quality. The awards were given to two newly launched micro scrubbers from Nilfisk – the SC100 and SC250 – in the category Product Design 2017.
According to Professor Dr. Peter Zec, founder and CEO of Red Dot Awards, the design quality of the products has been pivotal for the recognition:
"The Red Dot winners have recognized that good design and economic success go hand in hand. The award by the critical Red Dot jury documents their high design quality and is indicative of their successful design policy," he explains.
Designed to replace the mop and bucket
Both the SC100 and SC250 micro scrubber dryers have been designed to provide a more productive and efficient alternative to traditional mop and bucket cleaning.
According to Domenico Coppa, director of product management, floorcare at Nilfisk both products were designed based on customer needs:
"For the SC100 we wanted to develop a very light weight solution that could easily be carried around," he explains and continues.
"And for the Lithium Battery operated SC250 we wanted to offer a compact and maneuverable product able to scrub as well as sweep in one single pass, reducing the time spent on cleaning."
The award-winning micro scrubber dryers from Nilfisk were selected by a jury of around 40 independent designers, design professors and specialist journalists who tested, discussed and assessed each individual product. For the 2017 awards the jury received over 5,500 entries from 54 countries.
Facts about the Nilfisk SC100:
The first upright scrubber dryer from Nilfisk
Scrubs and cleans in one single pass to enable a faster and more efficient cleaning
Reduces total cost of ownership by minimizing water and detergent usage
Facts about the Nilfisk SC250:
The first machine with these dimensions that can scrub and sweep at the same time
High performance due to the Lithium battery technology
The Nilfisk Battery Management system provides a long lasting power source
OTHER ARTICLES IN THIS SECTION