ARTICLE
New robotics partnership
15 November 2017
 Nilfisk expects that up to 10 per cent of the company's turnover will come from self-driving machines – or robotics – within the next 5-7 years. A new strategic partnership between Nilfisk and the specialised robotics company Blue Ocean Robotics will be part of realising that goal.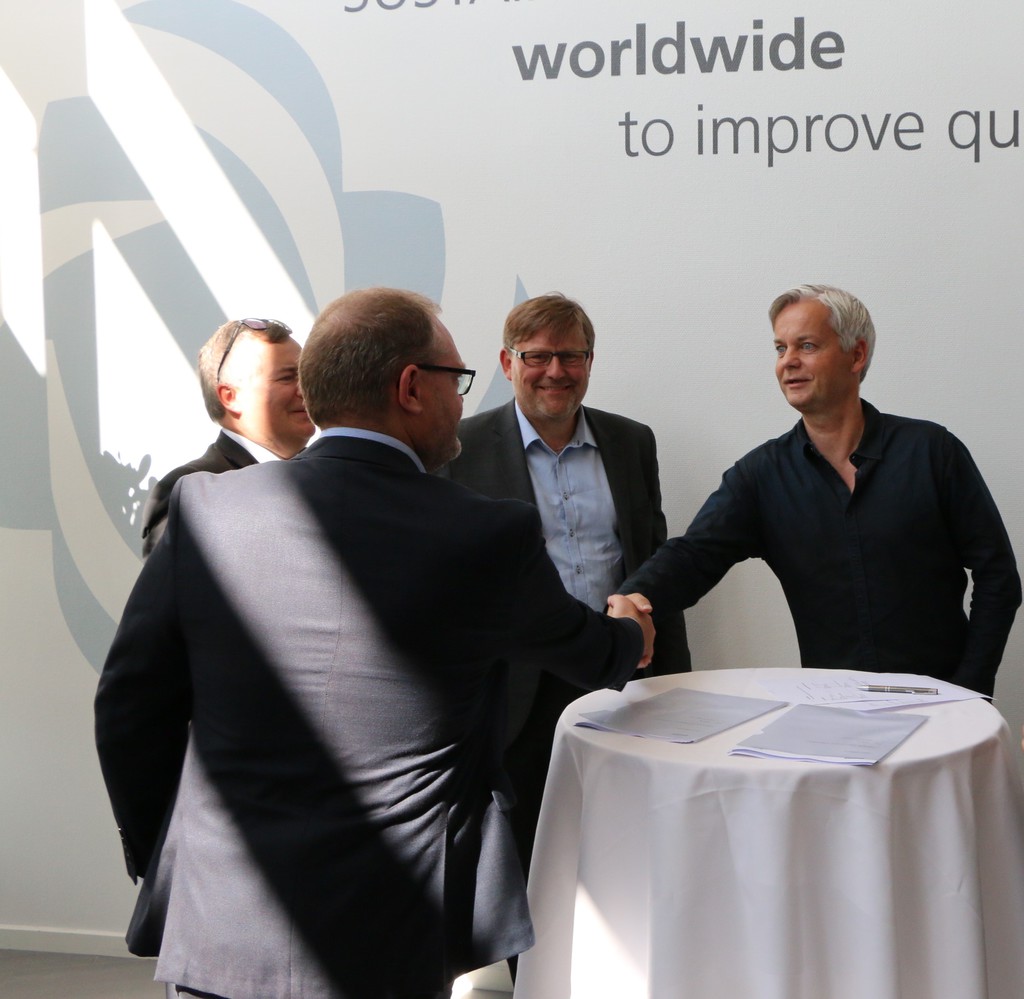 The co-operation, which supplements Nilfisk's existing partnerships within robotics, is ambitious and should lead to a robot transformation of selected Nilfisk cleaning machines in the years ahead.
According to Hans Henrik Lund, CEO for Nilfisk, the partnership is yet another step towards meeting customers' needs for precise and reliable cleaning.
He said: "We estimate that about 70% of the cost of professional cleaning goes to labour. At the same time, cleaning is one of the industries with the highest employee turnover. We experience a significant need among our customers for self-driving machines that can take care of standard cleaning so cleaning operators are free to do other tasks."
Hans Henrik Lund emphasised that Nilfisk is already well underway with its technological transformation.
He added: "We wish to develop our product portfolio in close collaboration with highly-specialized technology companies that are the best within their fields. We have very good experiences with that already due to our strong and ongoing partnership with Carnegie Robotics and look forward to accelerating the development even more by adding another highly skilled partner with specialist competencies to our product development set-up."
Blue Ocean Robotics and Nilfisk plan to work together to develop selected Nilfisk products in close co-operation with customers from the industry. The process is a proven approach for Blue Ocean Robotics, which has built its business around "disruptive innovation." This involves a number of integrated technology platforms (TP-X) and a set partnership model (RoBi-X), where Blue Ocean Robotics work closely together with partners on technology development.
OTHER ARTICLES IN THIS SECTION