ARTICLE
Domino's selects toilet roll dispensers
30 June 2017
Bay West's striking Revolution toilet roll dispensers have been specified by Domino's.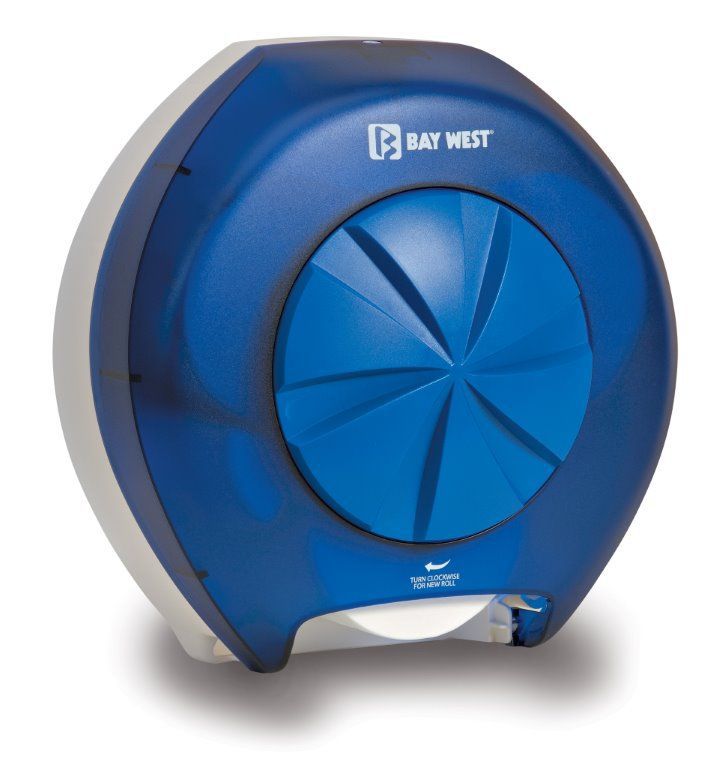 Domino's opened their first store in the UK in 1985 and now has over 900 across the country. Every Domino's pizza starts as a fresh ball of dough and in the UK, those are made from the raw ingredients at one of two manufacturing bases.
They are two very busy establishments with over 500 employees on site and every aspect is honed and monitored to deliver the best possible outcome.
These two manufacturing sites have been recently upgraded and it was as part of that refurbishment that the decision to review the washroom provision was taken. Leighton Buzzard based Summit Hygiene were invited to demonstrate the advantages of Northwood Hygiene Products' Bay West dispensers.
Domino's operate in a competitive sector so cost in use was a key factor. That coupled with Domino's policy of reducing wastage at every opportunity meant that the Revolution dispenser with its three roll capacity was an obvious prime contender.
With good looks, bold design and a lockable cover making it both secure and hygienic, Bay West's Revolution was an immediate hit with both staff and the facility team. Washrooms look better, are being left tidier and the dispensers need far less monitoring than previously, making a significant contribution to cost reductio.n
Importantly for a high volume manufacturing unit, since replacing jumbo roll dispensers with Revolution, Domino's have found that not one of the facilities have ever run out. That is important in the smooth running of busy food production units where delays of any kind can be an expensive irritation.
OTHER ARTICLES IN THIS SECTION