ARTICLE
Autonomous cleaning takes centre stage at the Cleaning Show
16 February 2017
The Nilfisk Group have partnered with Carnegie Robotics, a leading provider of advanced robotic sensors, to develop a ground breaking range of autonomous cleaning machines under the pioneering Horizon Program. The first technologically advanced Horizon model - Nilfisk Liberty A50 - will be on show at the Cleaning Show.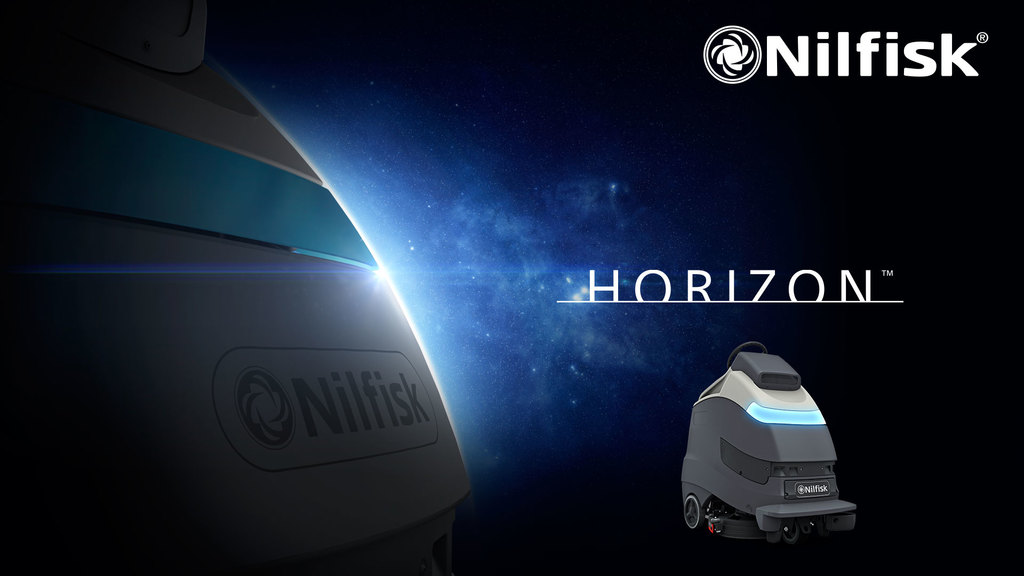 Visitors can watch live demonstrations of this technology at the Nilfisk stand (G01) throughout the event.
The Nilfisk Group Global Horizon Program project team has undertaken extensive research to understand customer requirements and match real applications. The game changing outcome is the best performing, most productive, safe, self-operating, driverless cleaning machines which heralds a new era for commercial cleaning.
The range of 2 in 1 autonomous cleaning machines are said to provide unprecedented precision via a series of sensors, lasers and software programs that are currently used in the military sector for land mine detection in addition to other commercial applications and agriculture.
The sensors map the environment, detect people, obstacles and drop offs (stairwells etc.). The robust, perception system therefore allows safe operation within multiple unstructured environments. All models will provide both manual and automatic modes and with only 3 buttons the models are very easy to use with minimal training required for operation.
Operation in driverless mode will free up cleaning operatives for manual, ad-hoc jobs in more unstructured environments such as busy offices.
Jonas Persson, president and CEO of Nilfisk, commented on the company's ambition to fundamentally change the global commercial cleaning sector. He said: "Some years ago we had an ambition to produce the most productive, best performing and safe autonomous cleaning machine in the world. Building on our heritage and remaining consistent, we are setting a course for a long term, strategic program of unmanned, intelligent and connected cleaning solutions. This sophisticated technology will completely redefine how we look at productivity and the total cost of ownership."
He added: "Nilfisk's work with Carnegie Robotics is like no other partnership in the industry. This team brings together the highest levels of expertise in robotics and commercial cleaning to design and develop state of the art driverless cleaning equipment."
Nilfisk is one of the world's largest manufacturers of commercial and industrial cleaning equipment. For more details on the Horizon Programme or the Nilfisk product range please visit the stand at the show.
Stand G01
OTHER ARTICLES IN THIS SECTION