ARTICLE
Exhibiting fleet of warehouse solutions
15 August 2019
Nilfisk is set to exhibit at the Intralogistics event IMHX 2019 on 24 to 27 September. The Nilfisk team will be displaying a range of warehouse cleaning solutions on stand 19G62.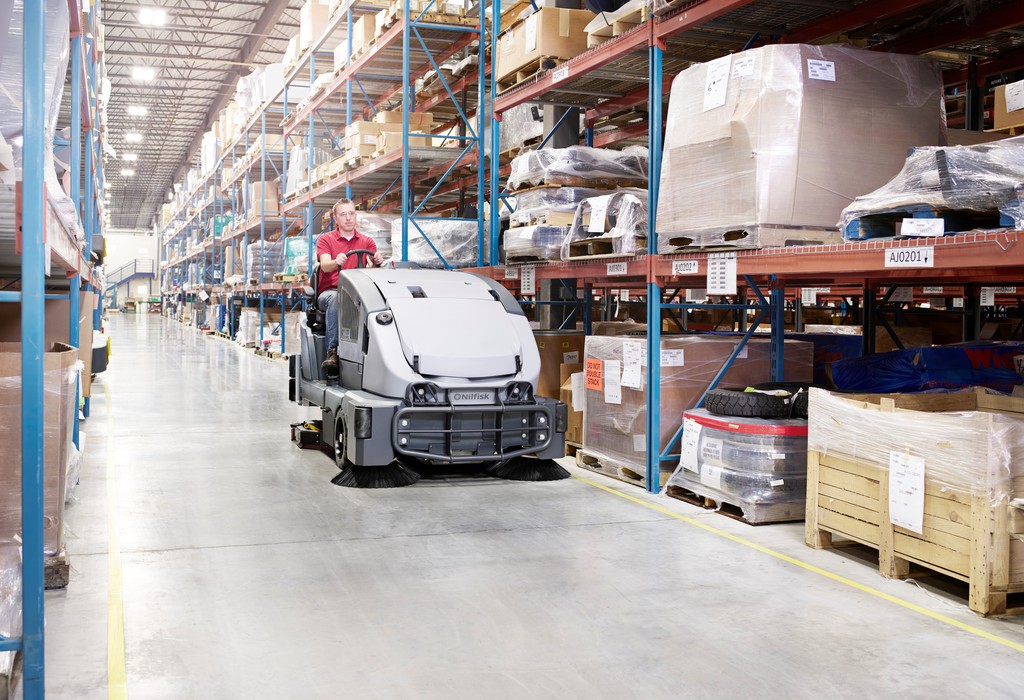 IMHX is the UK's largest event for logistics and supply chain professionals, the event is a much anticipated date in the logistics industry's calendar.
Nilfisk sales director John Brill said: "We are delighted to return to IMHX, it is always a fantastic showcase of industry innovation. Our fleet of industrial cleaning machines for warehouse and distribution has never been stronger, all parties are welcome to come and talk to our specialists on stand."
The CS7010 hybrid combination machine will be centre stage on the Nilfisk stand. Designed for large area floor cleaning the unit features dedicated sweeping and scrubbing functions within a heavy gauge, industrial steel unibody frame. Water can be heated up to 55 degrees and used within the scrubbing function with or without concentrated chemical. The CS7010 is available in 3 versions all acclaimed for their ecological credentials and much reduced total cost of ownership; the LPG-Hybrid, the Diesel-Hybrid and the ePower Battery.
The SC6000, next generation, ride on scrubber dryer, ideal for fast cleaning of narrow pick aisles, will also be on stand. Available in 3 different versions, the SC6000 comes with the intelligent SmartFlow function which automatically adjusts the solution flow to the travel speed. More water, detergent and power can be saved with the addition of the Ecoflex dosing system.
A range of industrial vacuums including the VHS120 and S3 mobile single-phase vacuums will be featured within Nilfisk's fleet of solutions. The compact VHS120 is ideal for picking up dangerous spillages whilst the S3 Vacuum is designed to make the cleaning of overhead surfaces fast and easy. Overhead cleaning kits extends the reach of the S3 into previously impossible to clean areas.
No warehouse solution would be complete without an industrial pressure washer solution, Nilfisk offer a range of heavy duty hot and cold units which can be utilised for the cleaning of equipment, vehicles and outdoor areas.
John Brill concluded: "We very much look forward to welcoming new and existing customers to IMHX. The Nilfisk Group pride themselves on really understanding our customers' issues, our informed insight and specialist knowledge allows us to maximise productivity, whilst reducing costs and improving safety standards."
OTHER ARTICLES IN THIS SECTION