Escalator and cross-over cleaning systems
07 December 2016
​Building and cleaning managers looking to lower their floor cleaning cost per square metre need to visit Denis Rawlins at the 2017 Cleaning Show.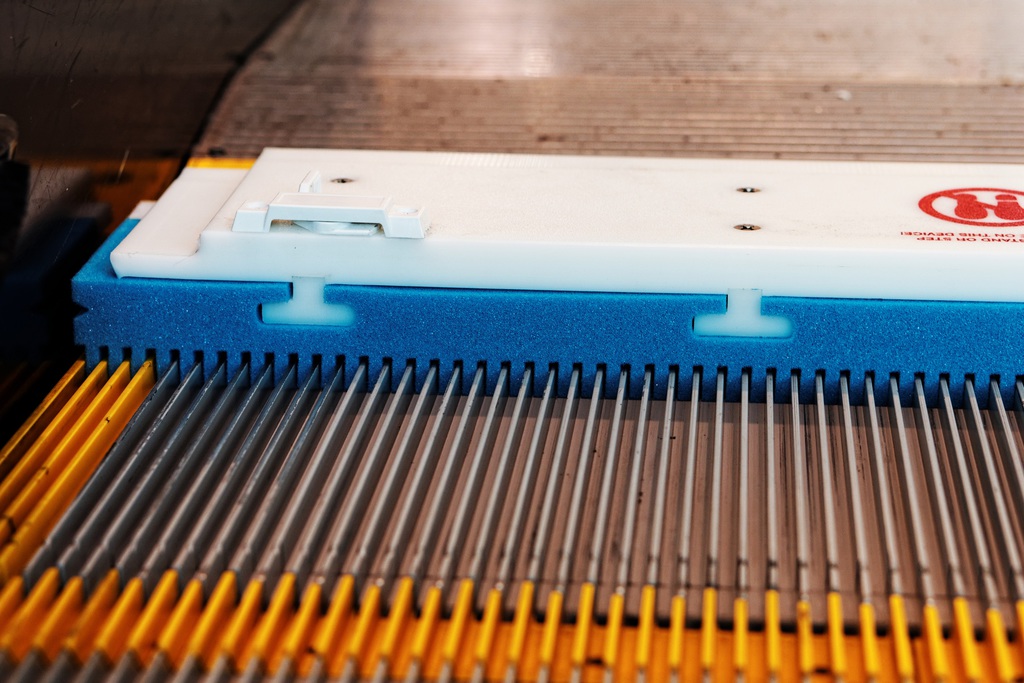 Simple yet innovative design is the key to repeatable and measurably superior cleaning, according to the equipment supplier. This philosophy is epitomised by the REN Clean and OmniFlex cleaning systems, which will be on show.
REN Clean is a manual tool that uses an engineered sponge to clean escalators and travelators. It simply slots into the combplate and removes soil from the treads as they pass through.
Recently introduced to the UK, REN Clean is said to leave treads cleaner and more secure under foot at a fraction of the cost of specialist cleaning machines.
The company behind the Chop the Mop campaign for science-based cleaning also introduced the OmniFlex CrossOver cleaning system to the UK. OmniFlex allows owners to customise a cost-effective cleaning system for virtually any task or surface. Starting from a trolley bucket, it builds into an automated cleaning machine that removes soil and contaminants.
As with the AutoVac or Dispense & Vac for food service, OmniFlex is claimed to deliver high standards of hygiene and productivity more cost-effectively than either manual mopping or more sophisticated machines.
Stand F15
OTHER ARTICLES IN THIS SECTION