ARTICLE
Why steam clean?
08 December 2016
As a major distributer of Matrix steam machines, CK Consumables are firm believers in the benefits of cleaning healthcare environments with this technology.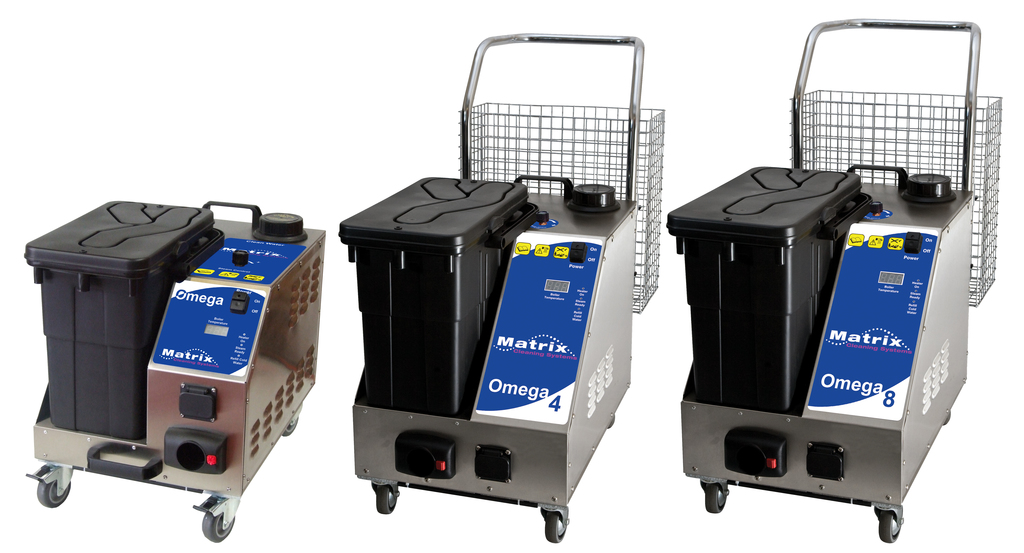 Steam cleaning uses superheated dry steam delivered under high pressure. The high temperature of the steam kills microorganisms (thermal disinfection) and, because the steam cleaning machines incorporate vacuum extraction, all dirt, water and contaminants are removed from the area being cleaned.
The use of steam cleaning machines, as part of the overall cleaning regime to be used in healthcare buildings, is increasing. There is evidence for the effectiveness of this technology. "An Integrated Approach to Hospital Cleaning: Microfibre Cloth and Steam Cleaning Technology" (Department of Health, June 2007) references some studies and further information is now widely available.
Steam machines are proven to remove Salmonella, Listeria, Monocytogenes, Staph Aureus, MRSA, Saccharomyces, Clostridium Difficile and more, CK Consumables adds.
The OMEGA8 and OMEGA4 steam machines are specifically designed to exceed the requirements of the NHS and other healthcare environments with regards to deep clean sanitising. Both machines are easy to use, easily transportable and durable enough to cope with the constant use that is often required.
OTHER ARTICLES IN THIS SECTION