ARTICLE
Removes 99.9% of dust
11 October 2016
The new Makita VC3012M M-Class Dust Extractor removes 99.9% of dust with Limit Value for occupational exposure >0.1mg/m³. This means that this high specification dust extractor achieves performance levels better than the minimum legal limit for dust when working with hazardous materials including silica sand in brick, masonry, concrete, gypsum and wood dusts and plastic composites.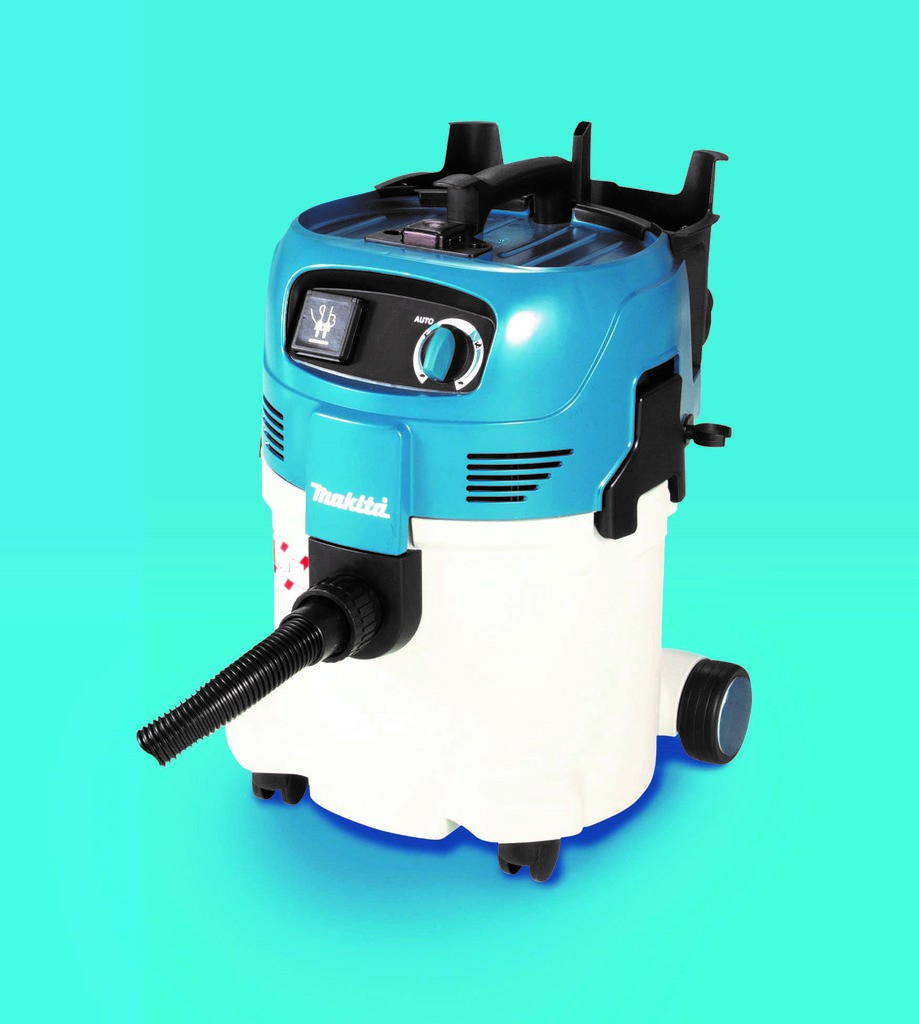 The new Makita VC3012M extractor is available in 110v with a 1000watt motor, or 240v mode with 1200w motor. The 240v model has power take off at 1800w to automatically link to the power tool.
Maximum airflow is 3.2 m³/minute for the 110v machine and 3.7m³/min for the 240v extractor, with maximum suction of 23.0 kPa and 25.0 kPa respectively. An airflow sensor gives an audible beep warning when flow is reduced by a full tank, blocked filter or other obstruction. The 'push and clean system' switches the air flow routing to quickly clean the main input filter, dropping the waste into the container in just seconds.
The motor turbine is protected by a washable PET cartridge filter which holds back fine dust and debris. The lightweight yet robust plastic container has two main wheels and two steering castors for excellent stability and manoeuvrability. The overall weight is just 10kg with a tank size of 30 litres with a disposable bag of 23.5 litres and a wet capacity of 19 litres.
OTHER ARTICLES IN THIS SECTION