ARTICLE
Chemical dispensing & dosing
04 May 2016
Hydro Systems manufactures and stocks a comprehensive range of chemical dispensing and dosing equipment for supply to its customers throughout Europe, the Middle East and Africa.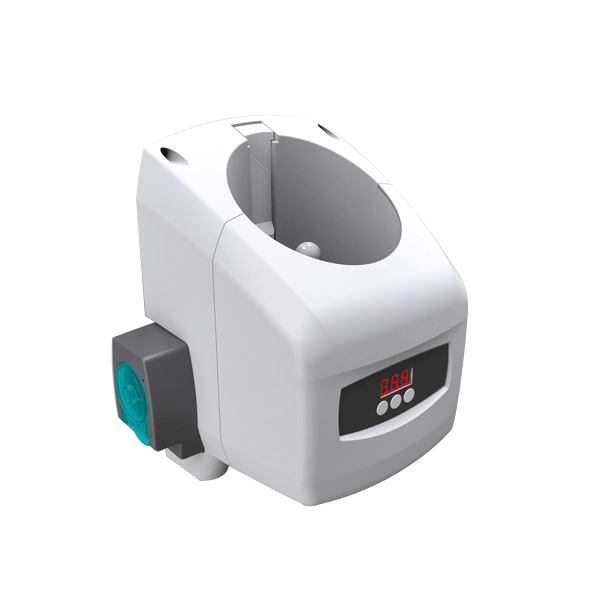 At this year's ISSA/INTERCLEAN Amsterdam show, Hydro will be launching its EvoWash solution. EvoWash is a powder and solid detergent dissolver with optional, integrated rinse pump for use with existing warewash machines. The integrated control unit allows for programming that promotes safe and economical use of warewash supplies.
EvoWash includes Hydo's bottle-lockout feature to prevent non-approved chemicals being used in the product – improving both the safety and consistency of the dissolver. Furthermore, a rinse saver feature prevents the waste of rinse additive during fills of the water, and detergent conductivity measurement with adjustable control minimises detergent overuse.
In addition, Hydro will be showcasing EvoClean, which it says is the world's first Venturi laundry unit. EvoClean is a compact and extremely low-maintenance unit. This is made possible, because it has no moving parts or peristaltic tubes. With EvoClean, no routine maintenance or tube replacement is required and as a result, operators aren't faced with the associated costs. With a high output of up to 700mls per min, EvoClean dispenses from three to eight products and features an integrated control system. It also offers an integrated flush manifold and an "out-of-product" alarm.
EvoClean is suitable for all laundry environments, large or small, and comes ready for either industrial or on premise laundry environments.
Stand 10.100
www.issainterclean.com/en/amsterdam/
OTHER ARTICLES IN THIS SECTION