ARTICLE
Neutralise smoke & odours
17 February 2016
As a New Year dawned, so did a new name for Prochem Europe's A222 Odour Neutraliser.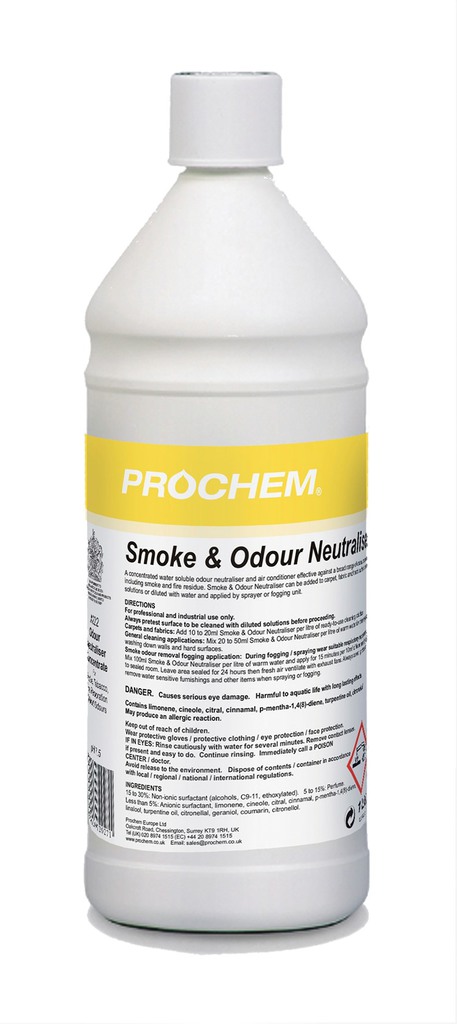 It's now known as A222 Smoke and Odour Neutraliser. The reason? Sales of B230 Fresh Breeze Odour Neutraliser started to increase, so the company decided that each product should have a distinctive name to differentiate them.
A222 acts as a neutraliser against smoke, tobacco and other strong odours while also conditioning the air around. This product can be either added to the cleaning solution or applied by a sprayer, leaving a deodorising fragrance.
It's suitable for fire restoration tasks or to decontaminate a carpet, fabric or a room following, for example, a rental house that had smokers as tenants.
OTHER ARTICLES IN THIS SECTION