ARTICLE
Robot passes trial
16 February 2016
Industrial Cleaning Equipment (ICE) are currently carrying out a number of trials of its new robotic scrubber dryer – the Robo 2.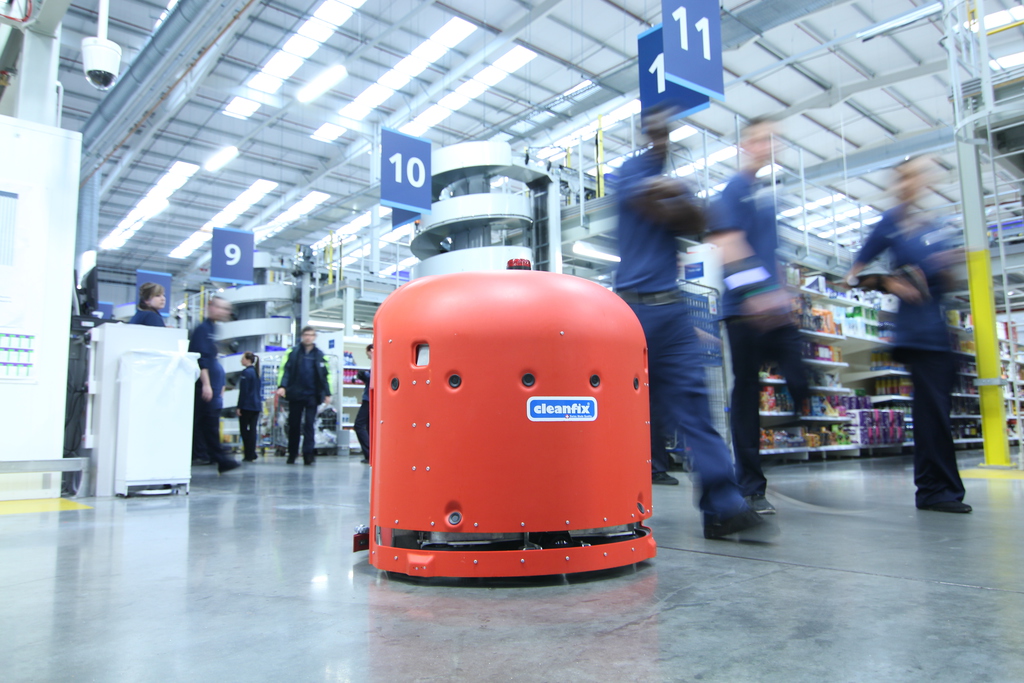 The company's most recent trial site is a fulfilment centre for a national food retailer, through its partners Servest. The machine was installed in August 2015, and following a successful trial, the Robo 2 is now at the site permanently.
ICE engineers initially mapped the cleaning area and trained the Servest cleaning team on how to use the machine.
Scott Lelliott, cleaning supervisor for Servest, said: "The cleaning team have found the Robo 2 really easy to use. They come in, switch it on, take it to the area to be cleaned and off it goes."
He added: "The machine is very effective, it goes and does the job, and leaves the floor really clean – it's a great piece of kit. In comparison to the machines we have at the moment, the Robo 2 is very efficient and leaves the floor really dry."
Paul Smith, facilities manager for Servest, said: "ICE have been very supportive with the machine. I have been really pleased with them taking time out to support us, and they have always communicated very well with the cleaning operatives on site. We have had a few issues with the machine, but these have been resolved very quickly by the ICE team."
The Servest cleaning team believe that the addition of a 'pause' function, which would enable the Robo 2 to be stopped in an emergency and then re-started from where it left off would be of real benefit. This has been fed back to the manufacturers, and is currently being worked on.
Both Paul and Scott believe that the Robo 2 works well in the fulfilment centre environment. Paul said: "In my opinion, I think the machine is very good. I can see it increasing time-saving, it is ideal for this environment, and ultimately it is good for the future of the company."
OTHER ARTICLES IN THIS SECTION