ARTICLE
Website & training updates
11 December 2015
Evans Vanodine has upgraded its website with a new design, specifically to make it mobile and tablet responsive.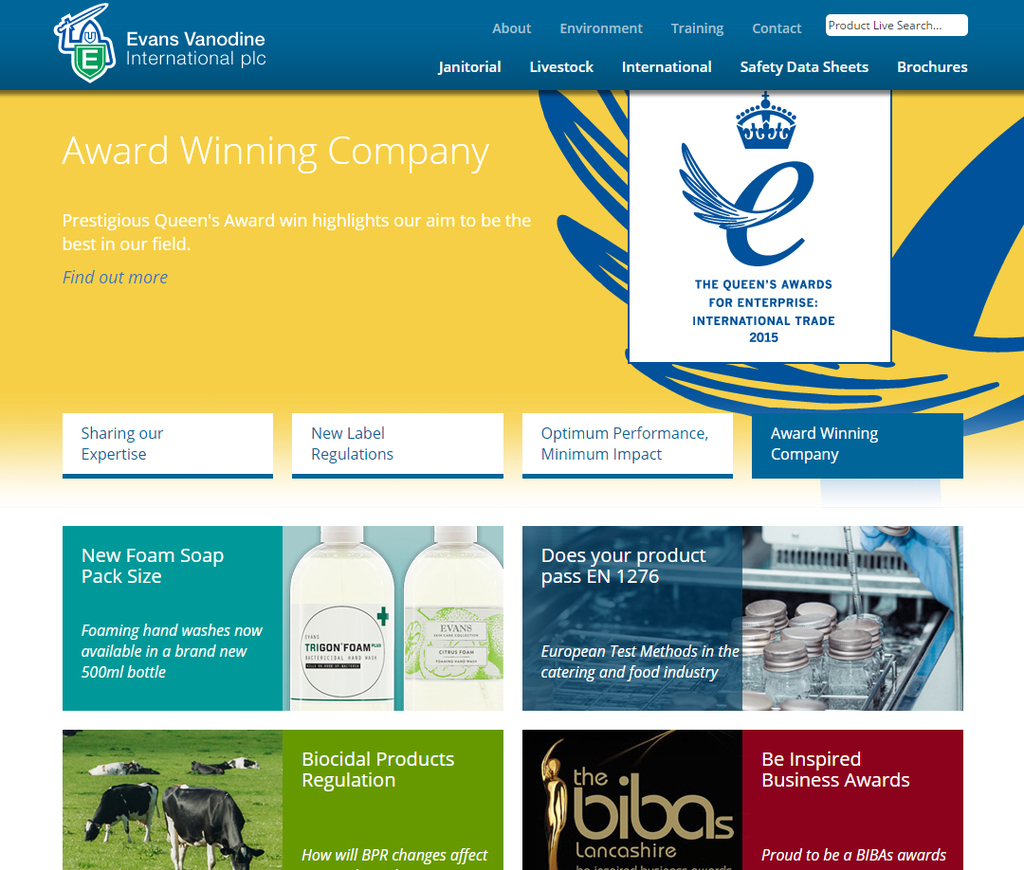 This means customers can now access everything they used to, but quicker and easier while on the go.
Evans has had positive feedback from customers, who say how easy it is to find and download all the necessary support literature, including product brochures, wallcharts, Safety Data Sheets and Micro Profiles, which substantiate all claims for Evans' bactericidal products. Customers also like being kept up to date on all the latest developments within the industry, with articles and information on legislation such as CLP and Biocidal Products Regulation readily available.
Evans has also updated its training support DVD to reflect the recent changes to hazard labelling under CLP. The Health & Safety section of the DVD now contains the revised NAPO training film, showing the new diamond CLP pictograms, which is recognised by HSE and widely used throughout Europe for identifying dangerous situations in the workplace. The DVD is freely available to all Evans' distributors and end users by contacting the sales office.
OTHER ARTICLES IN THIS SECTION