ARTICLE
Laundry under control in care homes
25 November 2015
CrossReach, the operating name of the Church of Scotland Social Care Council which started in 1869, now operates more than 70 services across Scotland, providing support to some of the country's most vulnerable people.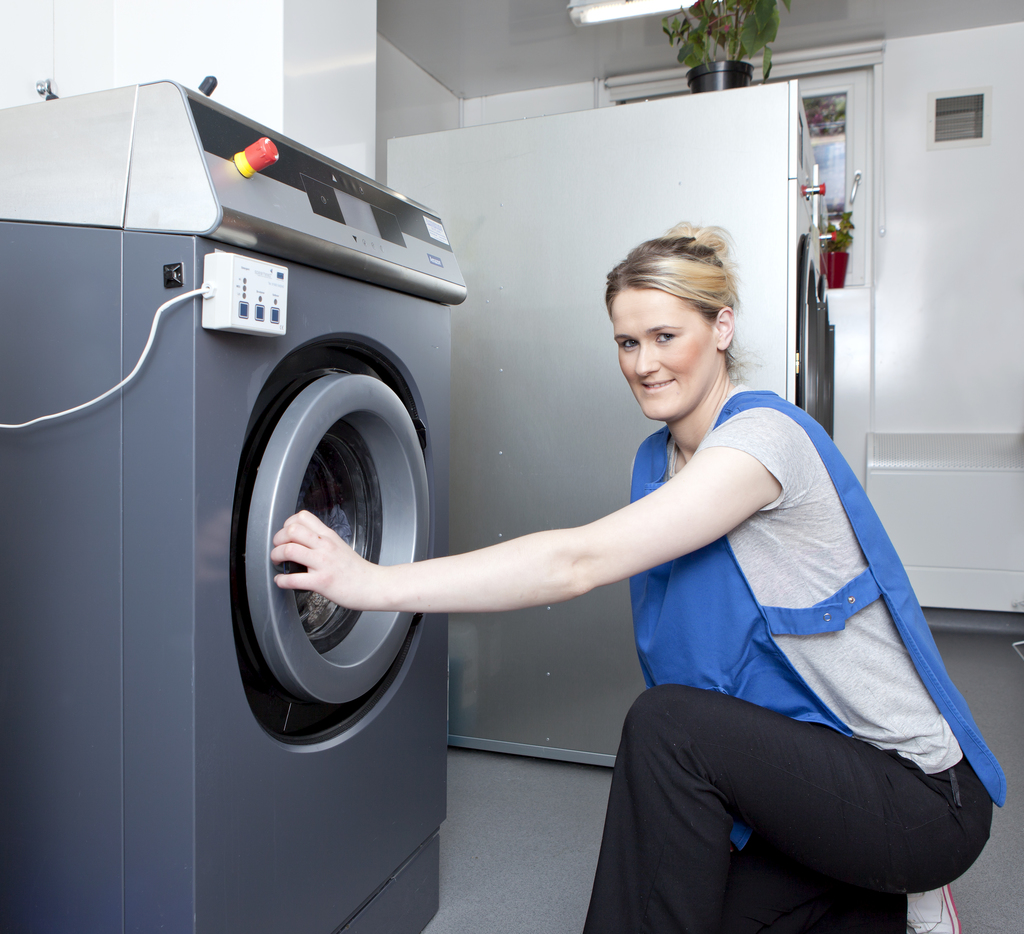 Bellfield is a recently refurbished residential home with an excellent reputation in Banchory. With 34 single en-suite rooms, the home offers maximum independence backed up by 24-hour care to its elderly residents.
The laundry at Bellfield consists of three washers, the newest of which is an Amazon 8kg washer with a thermal disinfect cycle supplied by Armstrong Commercial Laundry Systems, and two dryers. The new washer has been supplied on Armstrong's fixed price hire arrangement which covers labour and parts on any repair and replacement when it is required.
The laundry handles all the bed linen, towels, table linen, kitchen items and residents' personal clothing and, according to Janis Grubb, manager of the home, "works more or less non-stop, genuinely up to 20 hours a day". Janis has a laundry operator working five days a week, but all the care workers are trained to use the equipment so it carries on working through the night and weekends.
Janis says that she has been very happy with the reliability of the new washer and the service provided by Armstrong.
Eastwoodhill, another care home in the group housed in a beautiful Victorian mansion near Glasgow, has 36 rooms and a similar sized laundry including a Huebsch tumble dryer supplied by Armstrong on the fixed price hire agreement. Manager Patricia Lawrence told us that the home has recently increased the night shift cover and much of the laundry is processed overnight, although they are also piloting a dedicated laundry worker three hours a day. Again Patricia said that they had been very pleased with the dryer and had absolutely no problems with it.
At Ballikinrain, a residential school in Ballikinrain Castle in Stirling run by CrossReach, Armstrong have so far supplied two Amazon dryers and have taken over the servicing of the other equipment in the laundry.
OTHER ARTICLES IN THIS SECTION