ARTICLE
Laundry equipment hire agreement
22 June 2018
Bassrock Dry Cleaning & Laundry Services is situated in a small parade of shops in a large residential area in Pencoed near Bridgend. It has been running for 10 years, owned and operated by Margaret Lorimer and Neil Devereux and is a counter service serving the local community for both laundry and dry cleaning, which is all done on site.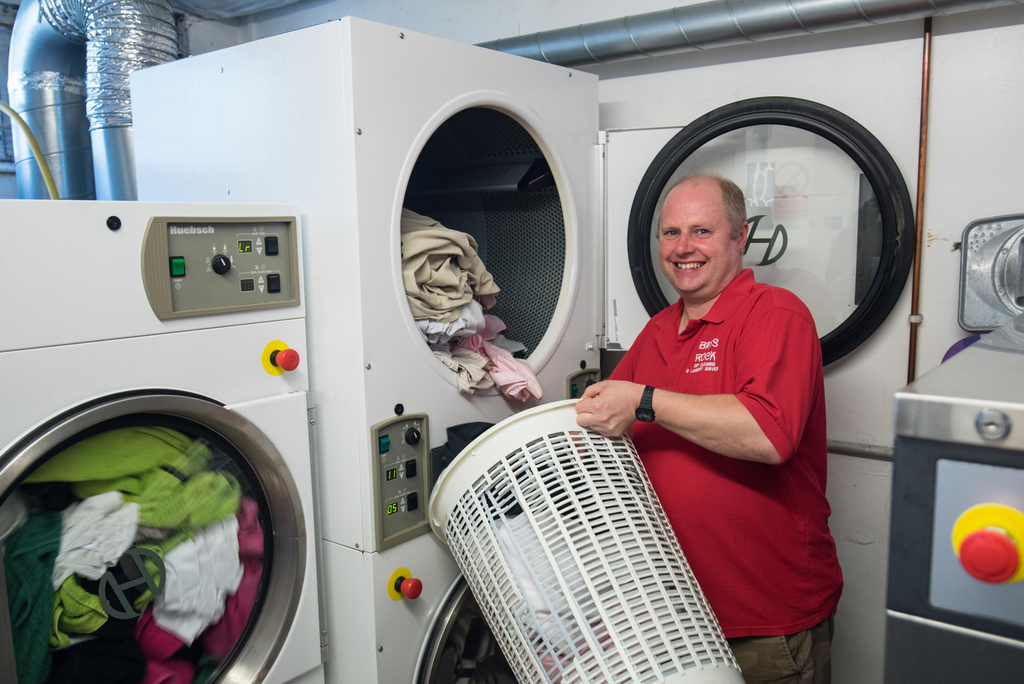 It is open from 9.00am to 5.30pm Monday to Friday and 9.00am to 4.00pm on Saturday.
When their arrangement with their previous suppliers ended in 2012, Margaret and Neil went to Armstrong Commercial Laundry Systems to re-equip the laundry side of the business on a hire agreement, fully inclusive of all spare parts, engineer callout and labour costs for the term of the agreement. They installed two Primus fast spin washers – one 13kg and one 16kg capacity; and two Huebsch tumble dryers – a 11.3kg dryer and a Twinstar stacked dryer providing two 14kg units.
In addition to private individuals, Margaret told us they do work for a number of sports clubs, a hairdresser, guest houses and b&bs.
"There are a large number of older people in this area," she said, "and we offer a free collection and delivery service so they can get their laundry done without having to come to the shop. We can do a same day service if required."
Neil said that they had not been very happy with their previous suppliers, but that "Armstrong are fantastic, a really good company to work with. The equipment is virtually trouble free, but if ever we do need anything it is always really fast and they are really helpful on the telephone too. The hire agreement works really well for us and helps to keep our outgoings stable."
OTHER ARTICLES IN THIS SECTION