ARTICLE
Lower costs & increase sustainability
04 August 2015
3M's range of floor pads and advanced cleaning and maintenance products is helping global facility services company ISS to drive down costs and reduce its environmental footprint for the benefit of its customers.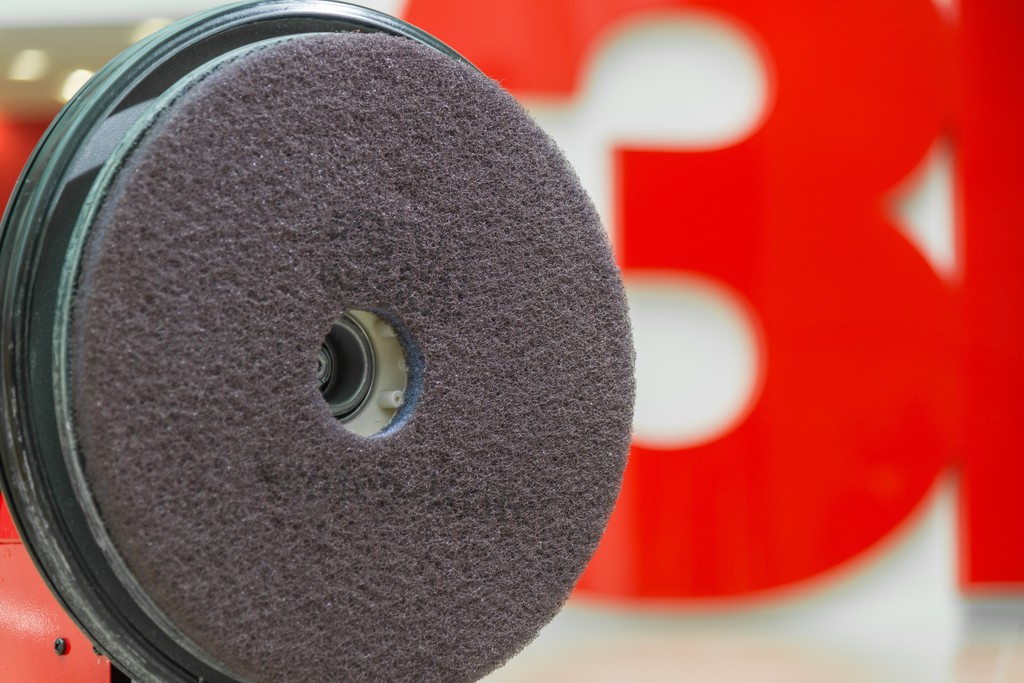 The inventor of the original non-woven floor pad, 3M is one of just two companies approved by ISS to supply floor pads for its global cleaning and maintenance operations. ISS has also recently been testing new Scotchgard Stone Floor Protector and 3M Glass Cleaner & Protector at its headquarters in Copenhagen, Denmark, with impressive results.
"As one of the world's largest facility service providers it is vital that we partner with companies with a strong global presence and who share our commitment to cleaning excellence," Anders Dedenroth Høj, group category manager, Cleaning for ISS Group Procurement, said. "In 3M we have an approved supplier whose reputation for innovation is outstanding, and whose floor pads are renowned for their performance, durability and sustainability."
Among the latest 3M products being adopted by ISS are the 3M Scotch-Brite High Shine Floor Pads and the 3M Scotch-Brite Surface Preparation Pad (SPP). The High Shine floor pads are engineered to produce a high gloss finish on both stone and resilient flooring and are double sided for enhanced durability. The SPP floor pads can quick-strip and deep clean floors using just neutral detergent or water. Customer trials reveal that, used with a standard rotary machine, SPP pads can save up to 74% in labour costs compared to conventional chemical stripping.
"3M has remained at the forefront of the industry by focusing on three key areas of importance to our customers – reducing costs, enhancing product performance and improving safety and sustainability," Greg Brown, 3M global business director, cleaning and workplace safety, said. "These are values which we share with ISS. Our relationship with the company goes back over 20 years, and we continue to work closely with them to deliver solutions that reduce both the total cost of cleaning and the environmental impact."
Convinced by the performance of 3M floor pads, ISS has recently trialled Scotchgard Stone Floor Protector and new 3M Glass Cleaner & Protector at its headquarters, recognising that the better a surface is protected the less you need to clean it.
"Doing more for our customers means thinking creatively and harnessing the latest innovations, which is why we were so keen to test these new protective coatings, Joseph Nazareth, ISS Group vice president – group health, safety & environment & corporate responsibility, said. "Not only has Scotchgard Stone Floor Protector given our Headquarters entrance a more exclusive appearance, but also reduced the maintenance time of the area and improved safety through its slip resistant properties."
OTHER ARTICLES IN THIS SECTION