ARTICLE
Works harder, lasts longer
18 June 2014
New Nomad Optima+ Entrance Matting from 3M is described by the company as so hard-working and durable that it comes with a five-year performance guarantee.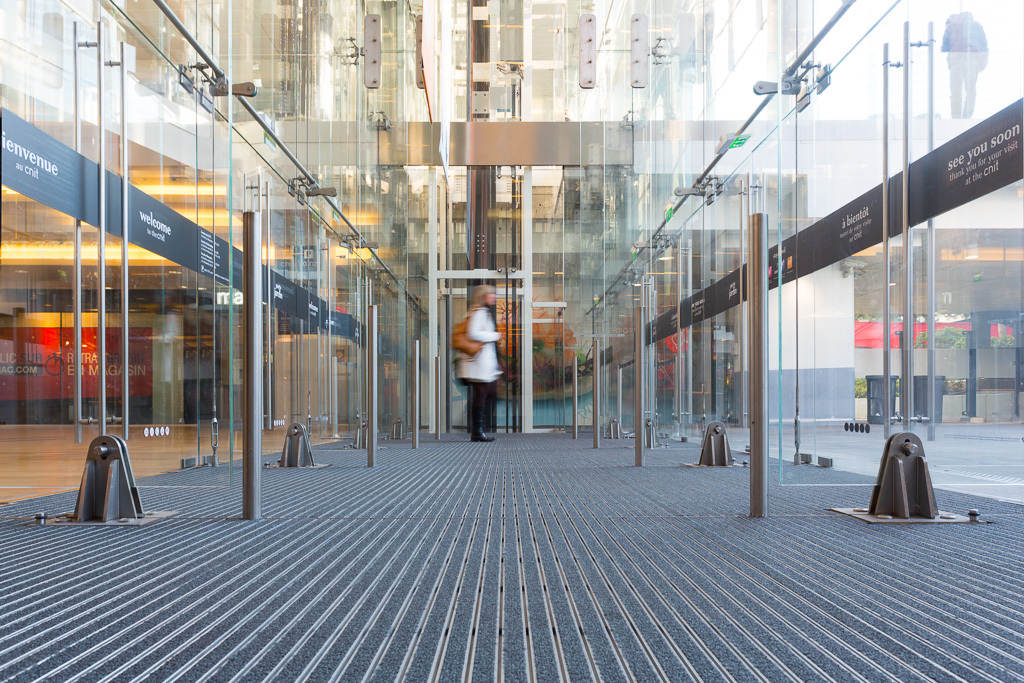 Designed for extreme traffic conditions, Nomad Optima+ Entrance Matting is constructed from hardwearing aluminium profiles, in-filled with 3M Nomad Aqua Series 85 Textile or Rubber.
Unlike traditional entrance matting, which allows dirt and moisture to sit on the surface and be tracked into the building, 3M's dual-fibre loop system simultaneously scrapes off dirt and absorbs moisture from the soles of shoes, retaining it within the mat's structure. The benefits can be measured in reduced cleaning costs, less floor damage, and fewer slips, trips and potential compensation claims.
Nomad Optima+ Entrance Matting is available with open or closed mat construction, and a choice of rail heights for interior recessed well applications. A third option – Nomad Optima+ Slim Entrance Matting – allows building owners to combine the performance advantages of aluminium-framed entrance matting with the convenience of a drop-down mat and is suitable for retrofitting and refurbishment of entrances that do not have recessed wells.
OTHER ARTICLES IN THIS SECTION