ARTICLE
Fryer & kitchen tool
20 October 2014
The new 3M Scotch-Brite Fryer and Kitchen Cleaning Tool can be used in three different positions to clean a variety of ovens, fryers and other kitchen surfaces more quickly, safely and easily.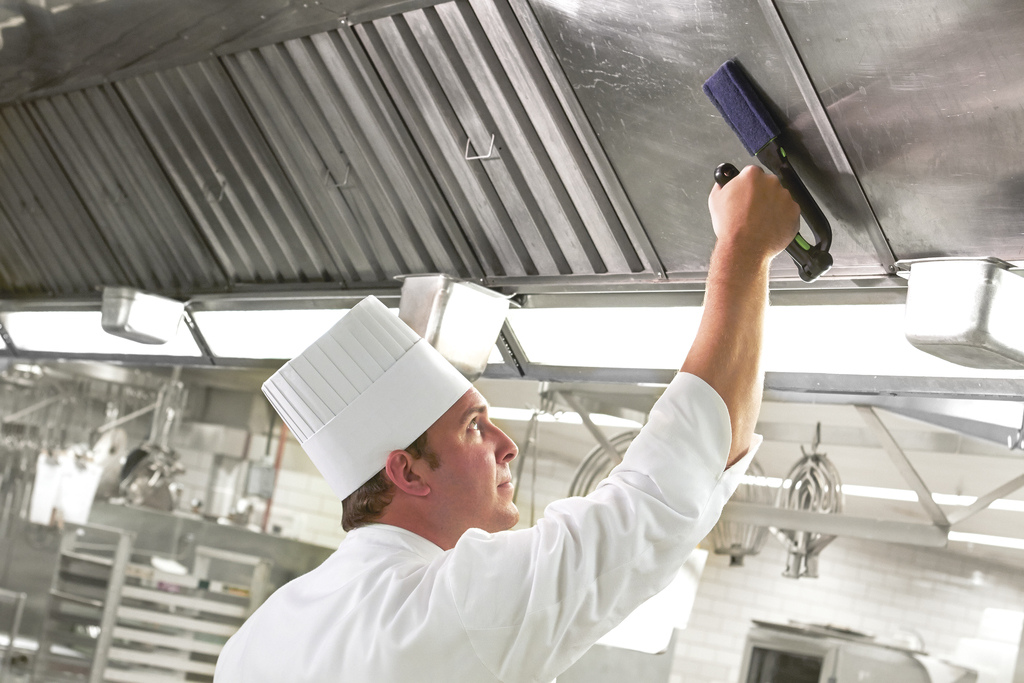 With the handle fully extended, it is suitable for deep fryers and hoods, keeping hands away from potential hot spots while reaching into the farthest corners.
Setting the handle and pad at right angles provides better leverage for power cleaning ovens. The third 'acute' position is designed for all types of grills and flattops, allowing real pressure to be put on the oil and carbon build-up while keeping hands away from the heat.
The lightweight and durable tool comes with multiple HACCP International approved pad options for low scratch, medium and heavy duty applications. All pads are resistant up to 350°F and can be quickly locked into place and removed for ease of use.
OTHER ARTICLES IN THIS SECTION