ARTICLE
Race to the finish line
30 June 2015
After a nine-month round-the-world journey in a 65sq m racing yacht, Team SCA has finally crossed the Volvo Ocean Race finish line.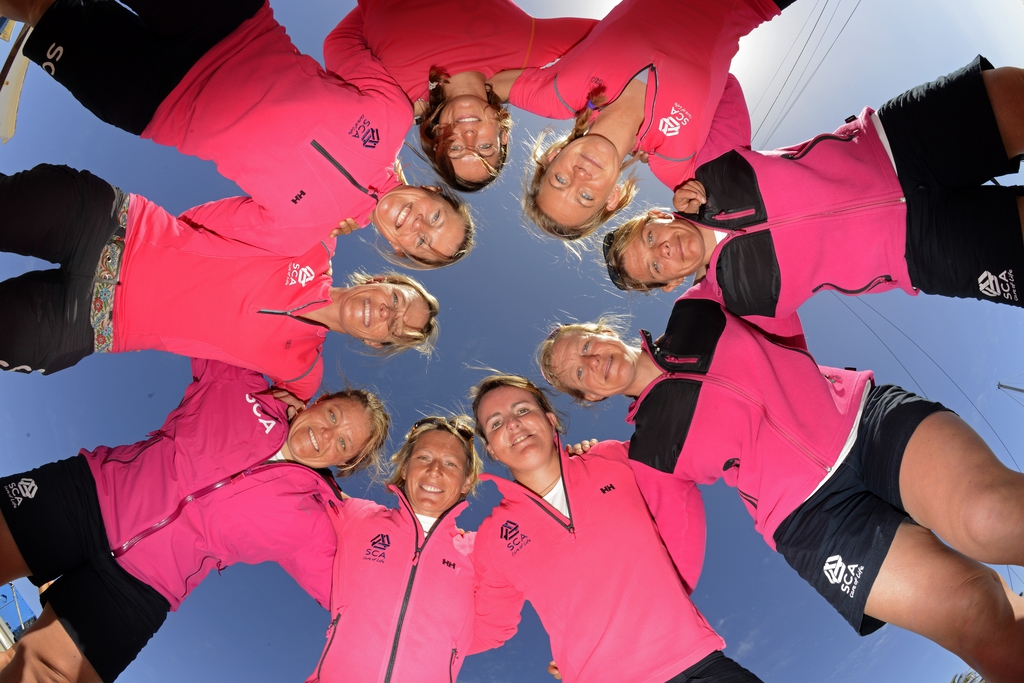 The all-female team, sponsored by Tork manufacturer SCA, finished in sixth place and gained a podium position for coming third in the in-port series.
Thousands of well-wishers lined the dockside in Gothenburg, Sweden to welcome back the teams on June 22.
"That was a quick nine months, it just flew by," said Team SCA crew member Carolijn Brouwer. "Learning the boat, getting to know each other, growing up as a team, as a family - It's an unforgettable journey. I'm pretty proud to be part of Team SCA."
The race began in Alicante on October 2014 and covered more than 38,000 miles in some of the world's most taxing oceans.
Hard work, isolation and a wide range of temperatures were some of the hardships the women had to face. Weight on board was critical so everything needed to be rationed – even toilet paper. Tork supplied the team with toilet tissue in purpose-designed waterproof packaging for use on board along with Tork wipers to help with repair and maintenance work.
The crew lived on a diet of freeze-dried meals and protein drinks and water was strictly rationed. They could only sleep in four-hour shifts and needed to be strapped into their bunks to keep them safe when six-metre waves rocked the boat.
The women had to quickly learn to improvise when they encountered problems on board. For example, when the kitchen broke at one stage of the race they used the broken pieces to repair another part of the boat.
First past the line was the Abu Dhabi Ocean Racing team, with Team SCA coming in sixth. However, Team SCA gained a podium place for winning two in-port races and coming second in a third race.
"We are really, really proud of everything we have achieved," said Team SCA skipper Sam Davies. "What we have done is huge. Now we are racing against the best in the world and it's an incredible feeling to have progressed this far."
The Volvo Ocean Race - established in 1973 as the Whitbread Round the World Race - takes place every three years. Team SCA is the first all-female team to compete in the race for 12 years and the first to win an in-port race in 25 years.
OTHER ARTICLES IN THIS SECTION