Home
>
Hand hygiene for food firms
ARTICLE
Hand hygiene for food firms
01 April 2016
Food safety, cost reductions and sustainability remain constant drivers for the food industry and no one is more aware of that than East Yorkshire based supplier Needlers.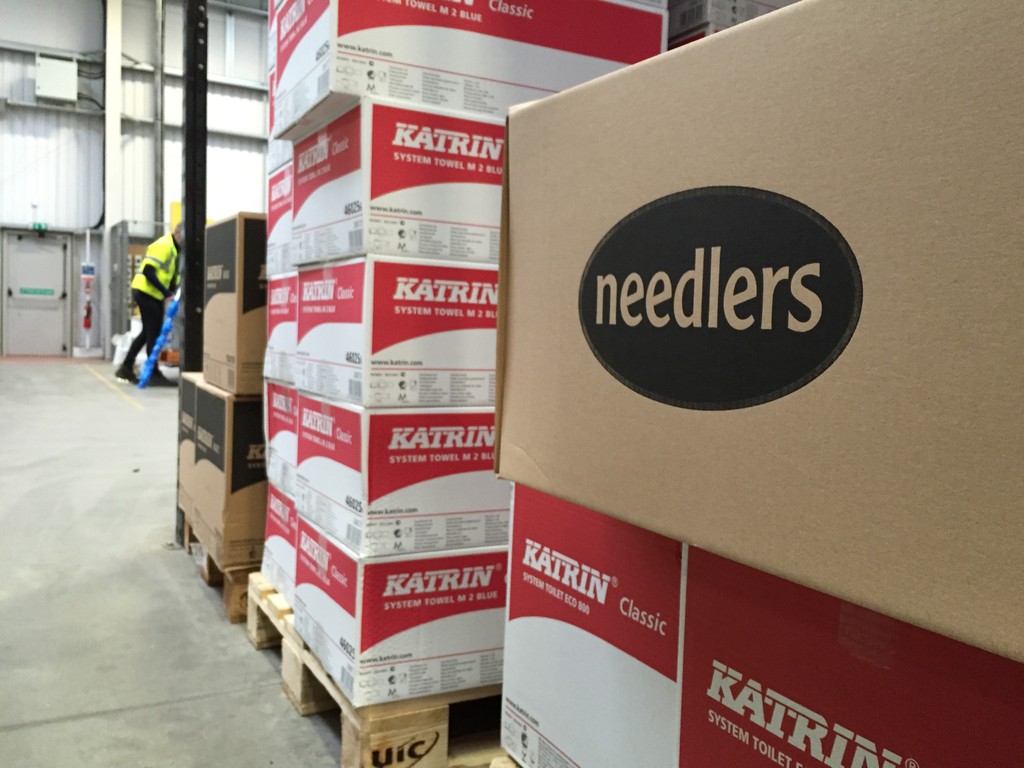 Needlers is a family-run business which has been trading for over 150 years. In 2009, the business focused its operations on supporting food manufacturers with producing food in a safe environment by becoming a specialist supplier of hygiene, PPE and workwear products.
One of the key issues that customers look to Needlers for help with is hand hygiene in the food production environment. Needlers worked with Metsä Tissue to fine tune a combined hand hygiene and wiping offer tailored specifically to the food industry. It was imperative that the solution was strong, absorbent, food safe and BRC approved, but also offered excellent cost in use.
The solution chosen was the Katrin Inclusive Hand Towel System, with the Katrin Basic Blue Hand Towel roll from Metsä Tissue.
Mark Dewick, MD for Metsä Tissue, said: "The Katrin Inclusive Hand Towel System offers excellent cost in use features. The product has self-presenting measured sheets of towel offering sufficient paper for an effective hand dry, and each roll provides a massive 850 sheets of paper. More than this, the dispensers provide an inbuilt automatic stub roll function, so each roll is used right to the end, eliminating any wastage".
The "inclusive design" of the dispensers takes into account the needs of a wide selection of users, including those who are visually impaired or have physical disabilities. The solution is also approved to BRC Global Standards – a leading safety and quality certification programme.
The Katrin Blue roll is certified as food safe, and made in premises certified to ISO quality and environmental standards, as well as to the exacting BRC standards that the food industry demands. The paper also carries the Nordic Ecolabel, guaranteeing least environmental burden.
RELATED ARTICLES
No related articles listed
OTHER ARTICLES IN THIS SECTION