ARTICLE
Super clean hospital
23 July 2014
i+DCS, the specialist cleaning division of healthcare cleaning contractor CK Group, has carried out the commissioning clean for the newly opened Brunel Building at Southmead, the so-called 'Super hospital' in Bristol.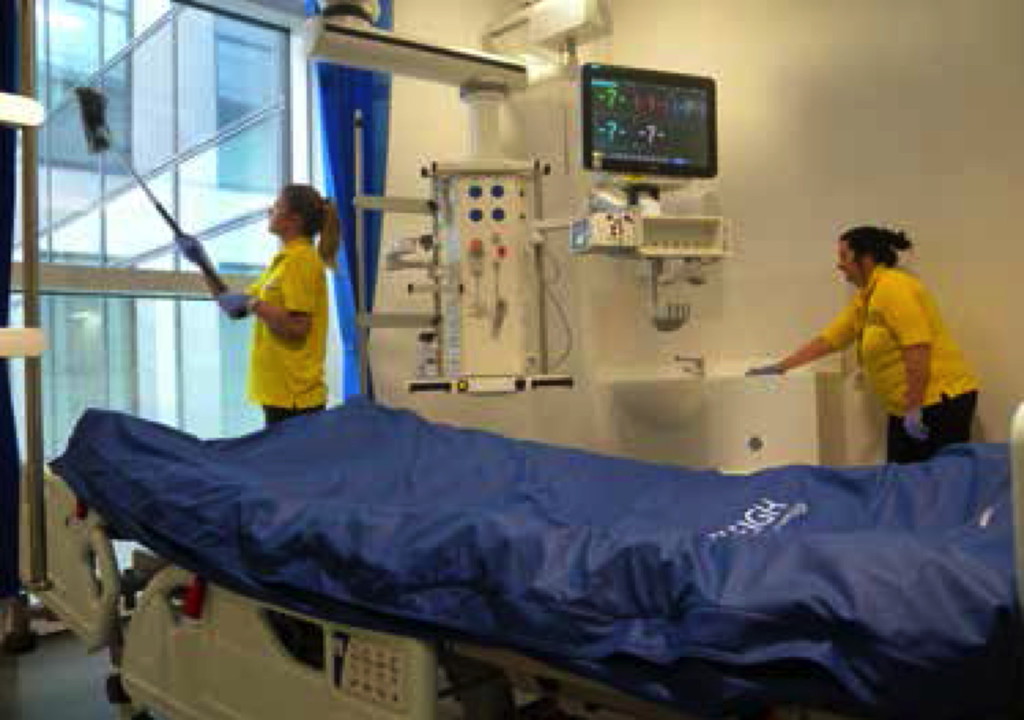 Replacing two smaller hospitals, Southmead is said to set the standard for healthcare in the UK, with over 114,000 sq m and more than 5,000 rooms.

With a demanding time scale, North Bristol NHS Trust awarded the contract for the commissioning clean to CK Group after an exhaustive tendering procedure. CK Group had just five weeks to mobilise, including sourcing and training local labour, who it was hoped would subsequently join the Trust's 'bank' team.
As well as carrying out the commissioning clean and on-going maintenance cleaning, CK Group cleaned all the transferring equipment and carried out reactive cleaning too.
Karen Brown, front of house facilities manager, said: "CK's supervisors were very experienced. They had a calmness which was great in a pressure situation with impending move dates looming. They got on with the job in hand even though there were lots of factors going on that could stop it being a smooth process."
The final phase saw CK undertake a full audit of the work using Credits for Cleaning, the popular cleanliness monitoring tool. C4C is web-based and once uploaded to the Cloud all the information is available for the hospital. The Trust can use it to monitor performance in the future.
OTHER ARTICLES IN THIS SECTION