ARTICLE
'Scrape and clean' matting
11 December 2013
With no existing matwell, the external entrance area at the Barón coffee shop in Athens was exposing customers to potential slip hazards during wet conditions.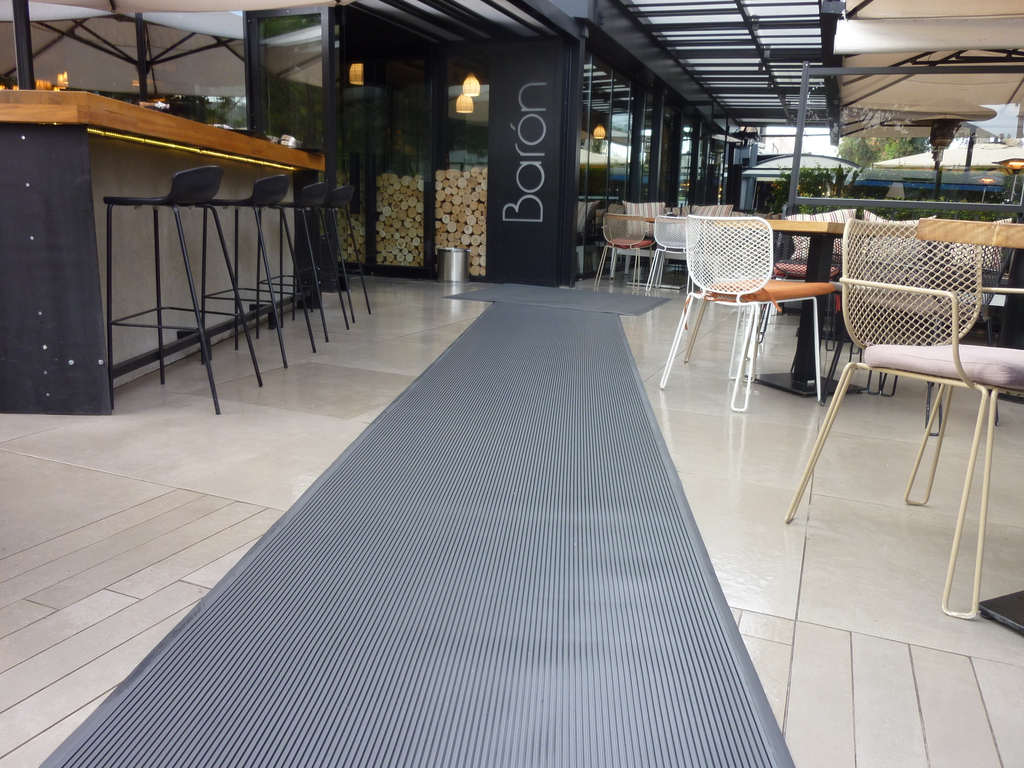 Greek flooring specialist Art George Beredimas recommended the Frontrunner SB solid backed entrance mat with welded flexible PVC edging around it as the most effective and affordable solution.
Recently introduced by Plastic Extruders, Frontrunner SB's open ribbed top surface has a R11 slip resistance rating under DIN 51130 and a profile height of only 6.5mm which makes it suitable for applications with no existing matwell. Another benefit is that the 'scrape and clean' matting traps dirt from shoes which is contained by its solid back ensuring it is not transferred inside the shop and reducing cleaning and maintenance costs.
OTHER ARTICLES IN THIS SECTION