ARTICLE
Chlorine-free formulation
10 April 2014
One of the challenges facing care home operators is to introduce processes that allow regular and frequent hard surface cleaning while residents are present.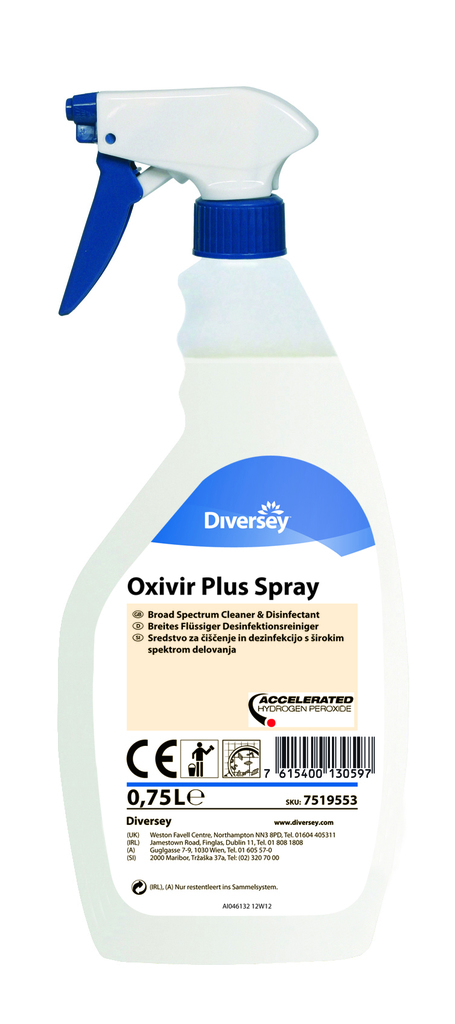 With Accelerated Hydrogen Peroxide (AHP) as its active ingredient, Diversey Care's Oxivir Plus cleaner-disinfectant offers certified broad spectrum performance against a large number of common organisms.
The absence of chlorine in the formulation means it is suitable for a wider range of hard surfaces and is safer to use when bystanders are present than traditional disinfectants. It is colourless, leaves no residues and is Woolsafe approved and can be used on most fabrics, carpets and upholstery which makes it suitable for clearing and disinfecting body spills.
OTHER ARTICLES IN THIS SECTION