ARTICLE
No-touch soil removal
31 March 2014
According to Kaivac Systems, you can't have a truly healthy building if your washrooms aren't cleaned hygienically. Unfortunately, the company adds, many common tools actually spread more soils than they remove, even though the area may look and smell clean.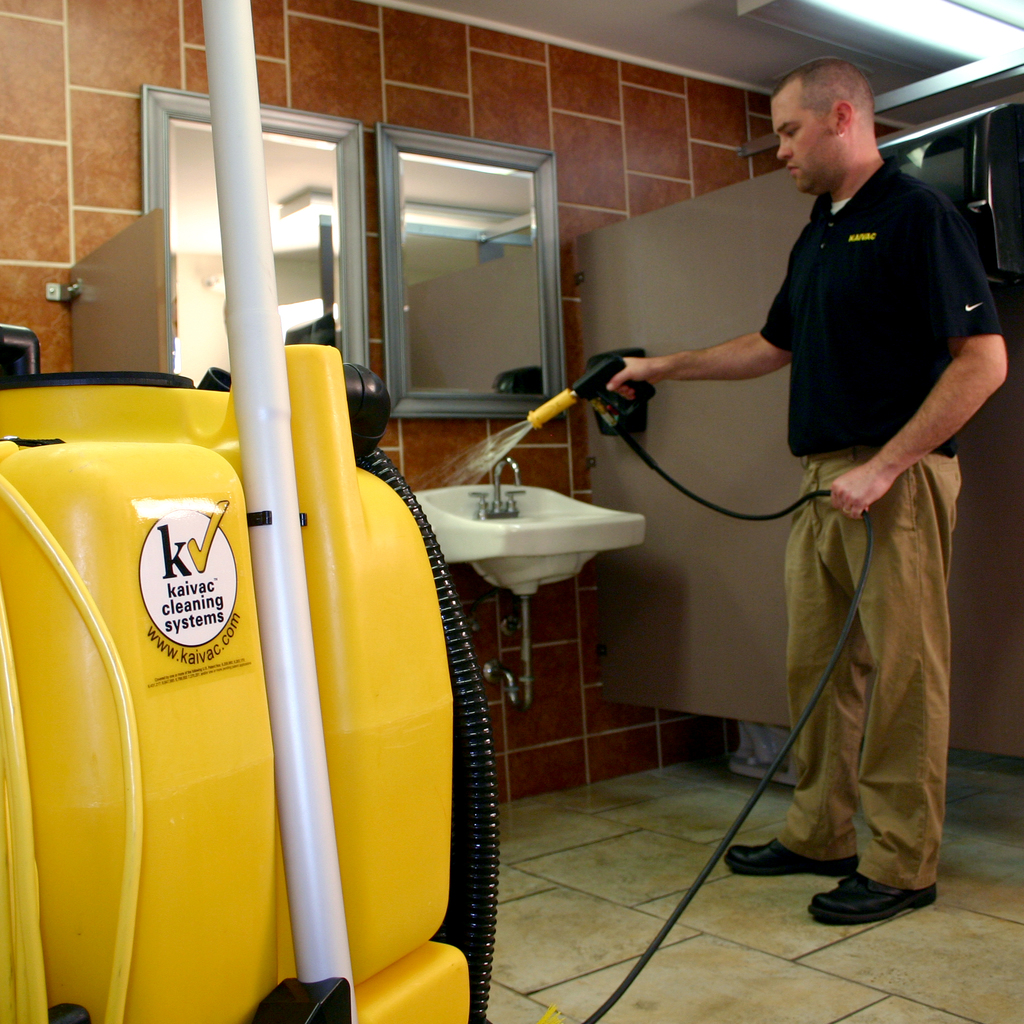 That's why a key design consideration for Kaivac's evidence-based No-Touch Cleaning systems has been thorough removal of undesirable soils. Scientific studies show that its systems are up to 60 times more efficient in reducing bacterial contamination on tile and grout lines than mops, Kaivac claims.
In addition to impressive soil removal capabilities, Kaivac's systems are also said to boost productivity – being two-to-three times faster than traditional methods, while insulating them from contaminated surfaces and chemicals.
OTHER ARTICLES IN THIS SECTION