ARTICLE
A new home for the revolutionary Reflex system,  as Lotus Professional lives on in Tork
23 July 2013
Lotus Professional's best-selling Reflex system has become a new addition to Tork's 'Wiping & Cleaning' range, following last year's acquisition of Lotus Professional by Tork manufacturer SCA.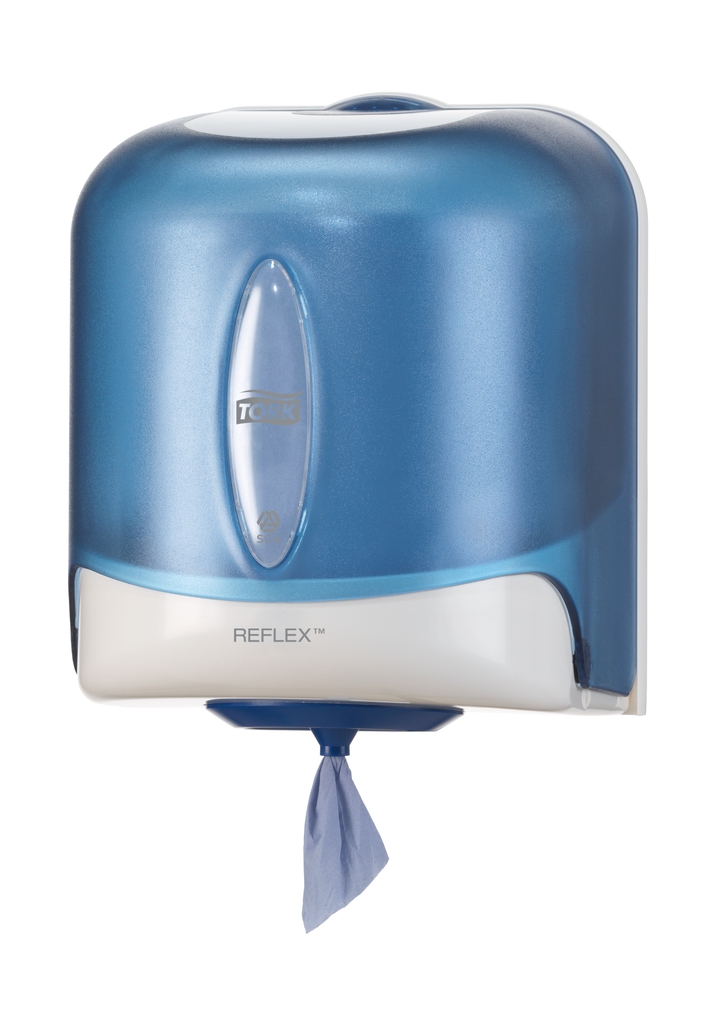 The system offers savings across the hospitality, healthcare, education and facilities management industries. It will complement Tork's existing product portfolio, helping reduce consumption and cut costs.
Amelia Baker, SCA product and segment manager, explains: "In the current climate, products need to work harder than ever. The addition of Tork Reflex to the Tork range is a nod to how crucial the system has proven to be in meeting the hygiene needs of multiple users across a range of sectors."
Tork Reflex Single Sheet Centrefeed promises to eliminate excessive usage and therefore help manage costs by dispensing only one sheet at a time. Tests over one month of use proved the product's capacity to reduce consumption by 37%*.
Amelia adds: "The process of welcoming Lotus Professional's best-performing systems into our own product assortment has given us the opportunity to ensure the Tork offering is market-leading and can meet the varied demands of our customers."
The re-branding into Tork Reflex is one part of a major overhaul within Tork's newly-titled Wiping and Cleaning assortment. On-pack branding will communicate the change from Lotus Professional to Tork, with former article numbers remaining for ease of ordering.
SCA brand Tork is also introducing changes to the presentation, packaging and naming across its entire Wiping and Cleaning product range in response to a major global research study among 1,200 buyers, distributors and staff.
*Statistics from internal research conducted across a four-week period. Freeflow Tork Wiping Paper Plus 157m against Tork Reflex Wiping Paper Plus, which lasted 37% longer than an ordinary centrefeed roll.
OTHER ARTICLES IN THIS SECTION