ARTICLE
Hot water scrubbing & sweeping
13 November 2018
There are times when only hot water will get the job done. In the most difficult of industrial environments, spillages including oil and grease can seem impossible to remove, particularly when time is of the essence.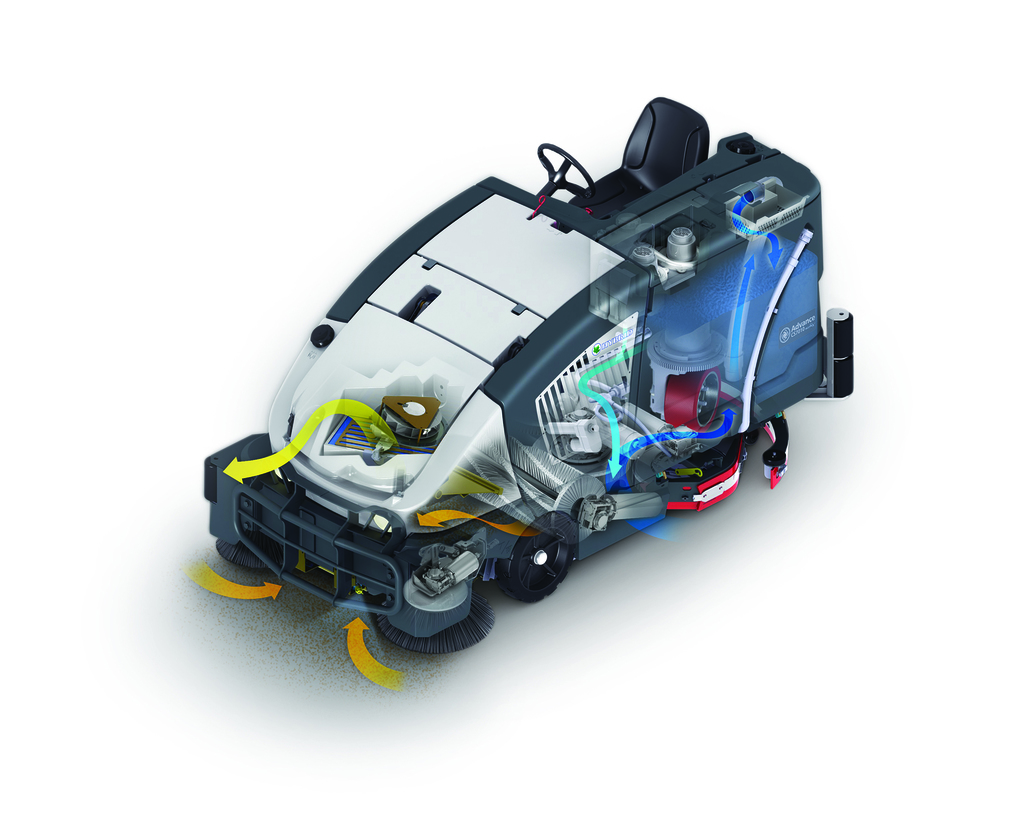 Help is at hand however from Nilfisk. The Nilfisk CS7010 Hybrid combination machines feature dedicated sweeping and scrubbing functions within a heavy gauge, industrial steel unibody frame. Water can be heated up to 55 degrees and used within the scrubbing function with or without concentrated chemical. The unit boasts the Ecoflex dosing system with interchangeable dual detergent cartridges that are refillable with whatever brand of chemical the client prefers.
The CS7010 is available in 3 versions all acclaimed for their ecological credentials and much reduced total cost of ownership; the LPG-Hybrid, the Diesel-Hybrid and the ePower Battery. In all models Nilfisk have replaced power hungry, high maintenance hydraulic systems with efficient, state of the art electric drive technology. There are no large hydraulic reservoirs, filters, oil coolers and leak prone hydraulic hoses, pumps, motors and valves. Maintenance levels are therefore much reduced with all brushes, brooms and squeegees able to be replaced without the use of tools.
Additional design provides for true one pass cleaning, keeping debris dry without introducing scrubbing solution into the debris hopper. The front dry sweeper hopper is corrosion proof and has a large 285 litre capacity and high lift system. The CS7010 also benefits from the patented DustGuard airborne dust suppression technology that minimises dust pollution at brush level.
Productivity levels are critical for large area cleaning in warehouses and manufacturing plants. The CS7010 delivers low cost performance cleaning 7756 square meters per hour. The trademarked SmartFlow system automatically adjusts the solution flow according to the machine's speed. Less water and chemicals are used as a result significantly increasing productivity with fewer dump and refill cycles.
OTHER ARTICLES IN THIS SECTION