Home
>
Nilfisk celebrates 110 years
ARTICLE
Nilfisk celebrates 110 years
16 June 2016
The Nilfisk team at Penrith recently celebrated the companies' 110 year anniversary with a visit from Anders Terkildsen, executive vice president of the Nilfisk Group. The head office team celebrated with a toast to the company's success and birthday cake.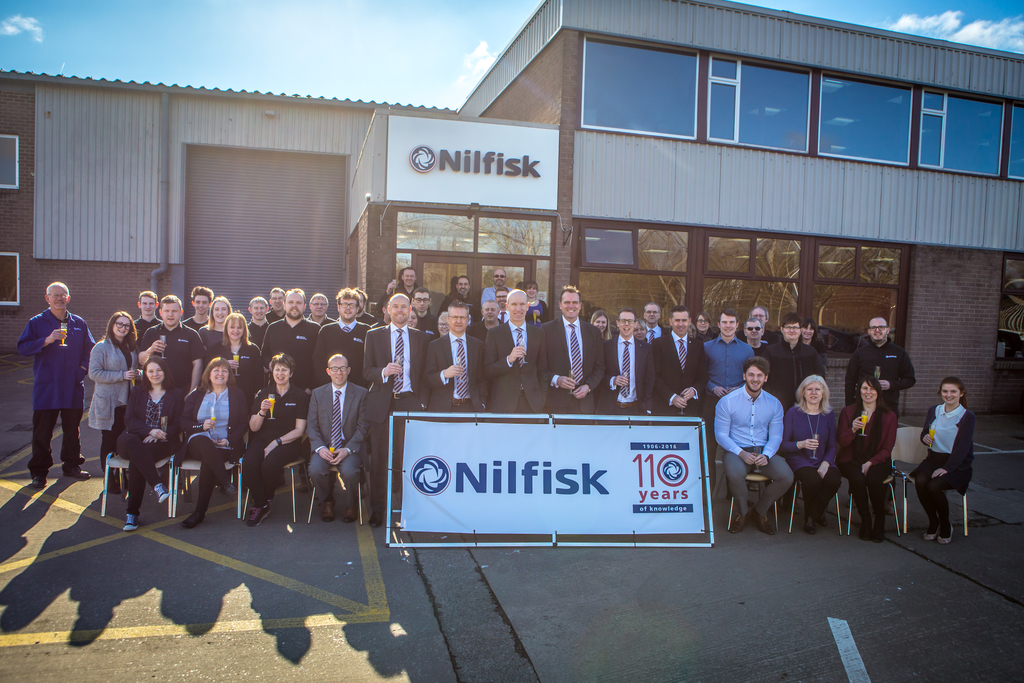 Nilfisk was founded in 1906 by a young Danish engineer called Peder Anderson Fisker. Fisker was a trained electrical engineer who loved motors. From a small backyard workshop in Copenhagen he started to produce motors to power coffee grinders, machine tools, fans and drills.
The breakthrough came in 1910 when Fisker patented his first vacuum cleaner, the Nilfisk C1. At a time when vacuum cleaners had to be operated by multiple people the C1 weighed in at only 17.5 kilos.
From the start Fisker had a dream to create a global company with innovative technology at its heart. 110 years on his dream has been realised with the Nilfisk Group turnover in 2015 announced at £972 million.
Looking to the future in 2015 the Nilfisk Group launched an ambitious three year growth strategy focusing on growing market share with a number of new initiatives. Elements include strengthening the sales and service function at the front end, driving competitive offerings, building strong global brands and improving supply chain performance.
The Nilfisk Group offers one of the widest product portfolios in the cleaning industry and employs over 5500 people in 45 countries across the world.
RELATED ARTICLES
No related articles listed
OTHER ARTICLES IN THIS SECTION