ARTICLE
Small area cleaning
08 October 2015
The new Nilfisk SC100 is a small upright scrubber dryer machine designed for effective cleaning of compact areas that have been traditionally cleaned with manual methods.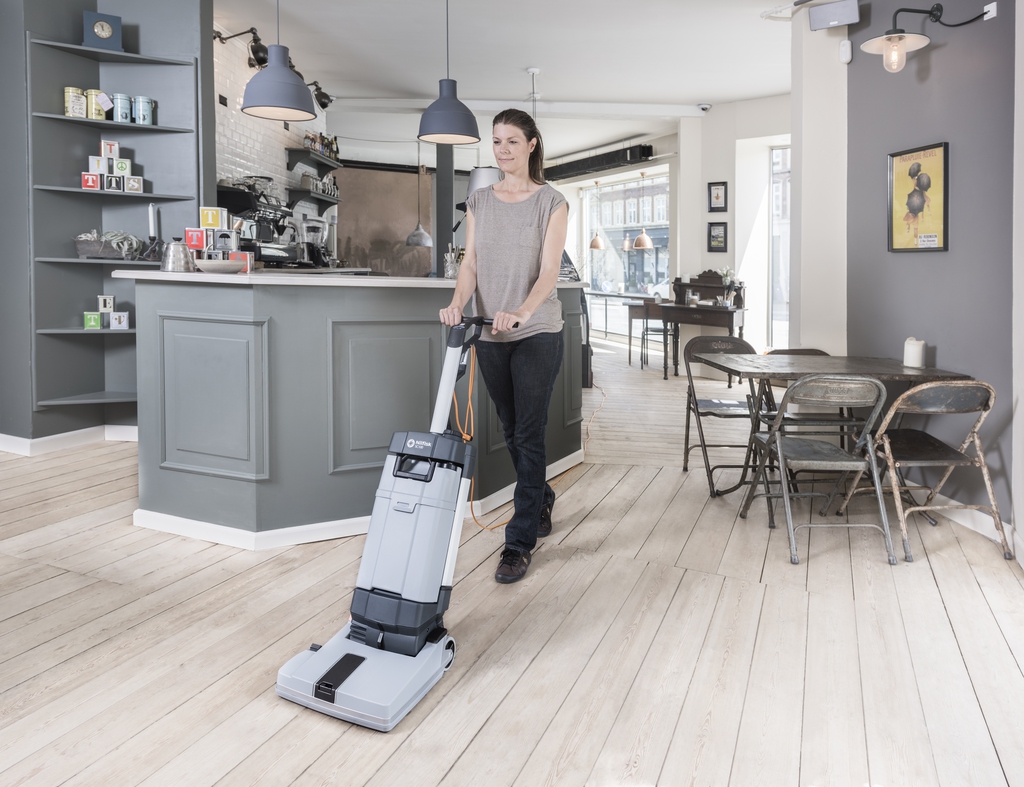 The SC100 is easy to use, lift and transport; it also offers a high cleaning performance at an attractive price. The machine is therefore suitable for small retail and hospitality outlets, schools, hotels and home use.
The machine can also be supplied with an optional kit for smaller carpets and spot cleaning. Machine operation is said to be fast and comfortable due to its two-handed ergonomic handle. Cleaning under furniture and shelves is made easier by tilting the handle to an almost horizontal position.
Controlling the cleaning process is made simpler by the touch display with two water settings and a solution indicator alerting the user when the solution tank is empty. For added convenience, the machine automatically stops when parked in an upright position.
The SC100 offers 15 minutes of continuous scrubbing and drying on one tank. The cleaning performance is ensured by a 31 cm cylindrical brush or microfibre roll, together with a 3 litre solution tank and a 4 litre recovery tank. The machine can be used in both directions as suction squeegees are located both before and after the brush. Impressive water pick up leaves the area dry and available for use immediately.
Durability and cleaning efficiency are supported by a strong aluminum chassis, and the design provides for easy and fast daily maintenance.
OTHER ARTICLES IN THIS SECTION