ARTICLE
Washroom style in three easy steps
14 November 2019
Dudley Industries has launched a new modular 'Behind the Mirror' hand hygiene solution, strengthening their global washroom offering.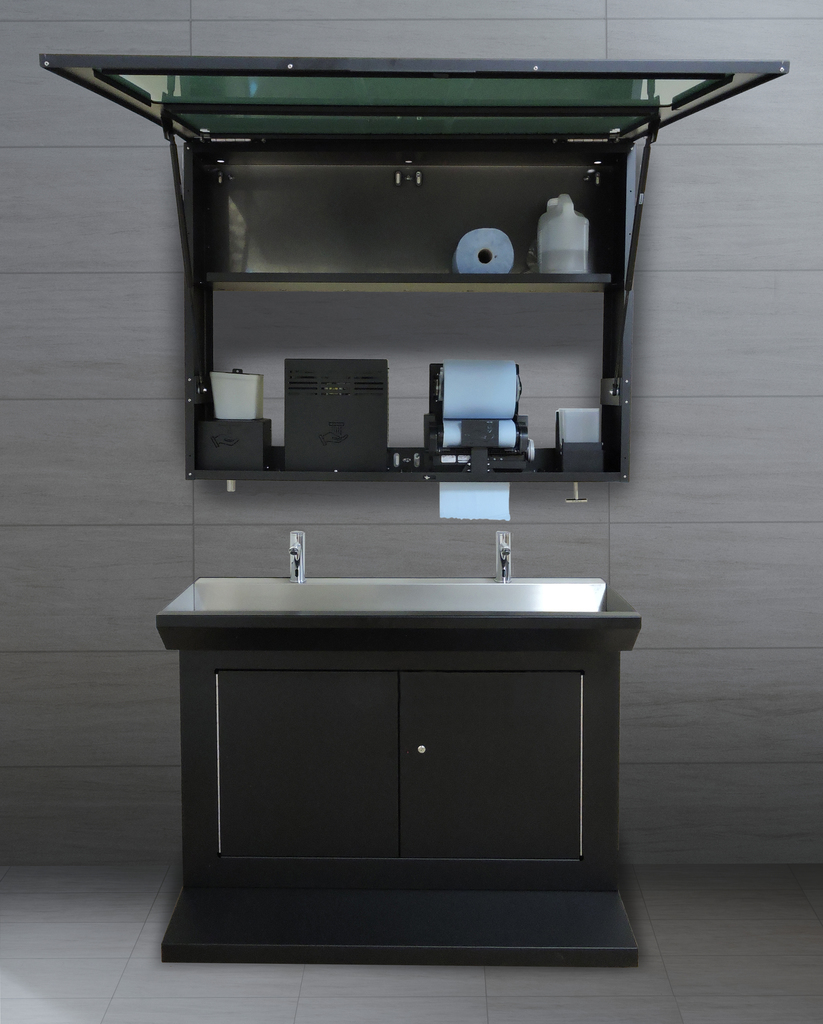 With space often at a premium in washrooms careful consideration must be given to every detail. Modulo is a convenient solution that provides a flexible choice of hand washing and drying options housed in a cabinet concealed behind a mirror.
It can be specified in three simple steps: 1) Choose the cabinet size; 2) Select the dispensers; 3) Choose the door type
Unlike traditional cabinets the Modulo system provides a range of dispenser locations so that each one can be positioned exactly where needed. Cabinets are available in widths of 600mm and 1200mm and customers can choose their dispenser combination from: Soap Dispenser, Paper Towel Dispenser, AutoCut Paper Towel Dispenser and Hand Dyer.
Cabinet doors are available as a traditional mirror finish and also a tinted glass which stylishly reveals the dispensers through the glass.
Ease of servicing has been considered throughout the design process. The doors provide assisted opening and the internal shelf stores spare consumables.
OTHER ARTICLES IN THIS SECTION