ARTICLE
Child's play
13 February 2014
Hand hygiene habits need to be taught from an early age at home and then reinforced in nurseries and primary schools to combat the spread of minor illnesses, such as colds and stomach bugs.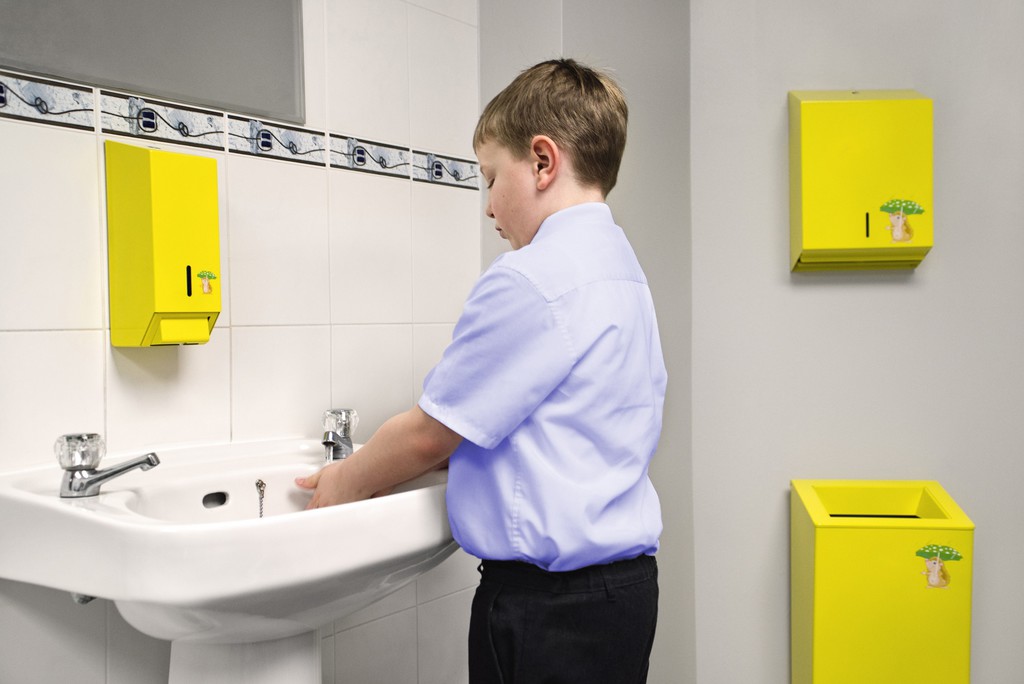 As a leading UK manufacturer of prestige washroom equipment Dudley Industries has developed a complete new range of washroom products for children including soap, toilet paper and paper hand towel dispenser, wastebin and hand dryer.
All these products are available in bright yellow or white and adorned with a 'STITCH' the hedgehog mascot motif to make them attractive to young children. Dudley has joined forces with Hedgehog preservation societies and will be donating a percentage of all orders to these charitable organisations to aid in the preservation of these woodland creatures.
Manufactured in the UK, the 'STITCH' range of children's washroom equipment utilises the company's prestige plasma range of products which incorporate a secure recessed lock and plasma welding to create stylish and sleek lines, which protect small hands from cuts and grazes. The low noise and low heat producing motors are also suitable for the ears and hands of young children.
OTHER ARTICLES IN THIS SECTION