ARTICLE
Uber connects its washroom facilities
11 October 2019
Uber is among the latest firms to reap the benefits of Tork EasyCube. And the software is said to be a great fit for the multinational transport company which manages all its operations via mobile apps and websites.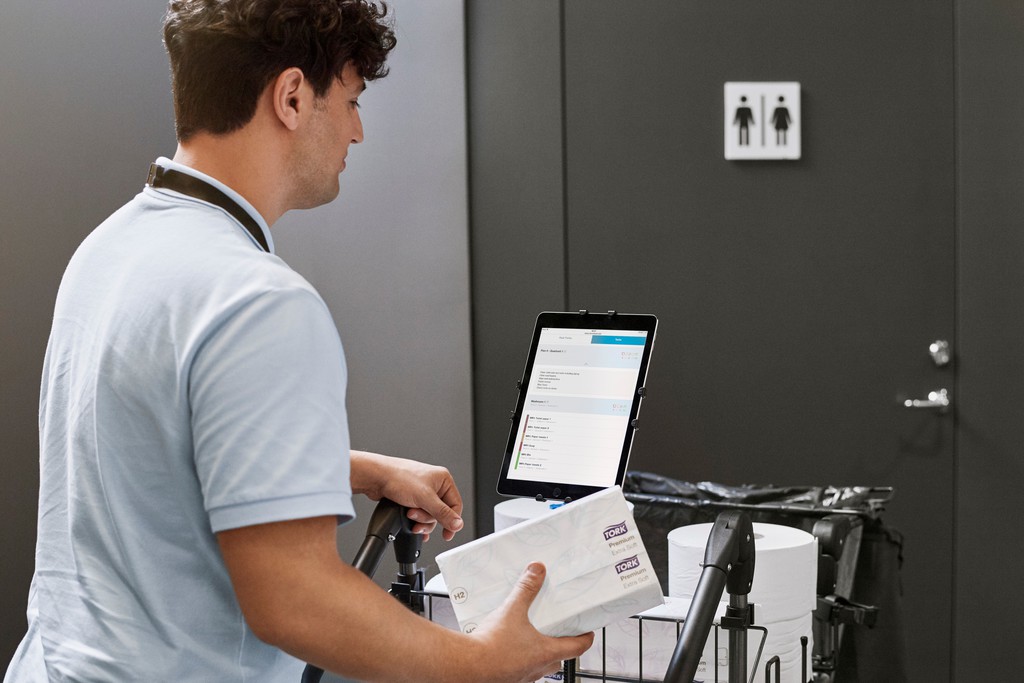 Tork EasyCube uses sensors to "connect" washroom facilities, enabling cleaners and facility managers to monitor washroom dispenser refill levels and visitor traffic via a smartphone or tablet.
The software has received glowing reports after being introduced to Uber's Paris offices by cleaning services company La Providence.
"Tork EasyCube has greatly improved our teams' working environment," said Diane Sinald, La Providence janitorial account manager. "It allows them to be more efficient in their work and it's very rewarding for staff to use this kind of innovative software.
"And you can also collect a lot of valuable data - so everyone wins: our customers, their employees and our staff."
Around 200 people are employed in Uber's Paris office which runs the operations of 11 countries in Europe and the Middle East. La Providence cleaner Rousna Dumond describes Tork EasyCube as "very visual and easy to use". "With the intuitive colour-coding of real-time information, the software tells me exactly where to go for cleaning or restocking," she said. "It's both convenient and comfortable."
Uber's Regional RUN Manager for West and South Europe Pascale Porée says she was already using Tork EasyCube at her previous company. "It seemed natural to implement it at Uber too," she said. "We care about our cleaning staff and want to make their work more meaningful. Tork EasyCube covers it all."
Founded in 2009, Uber is based in San Fransisco and offers ride services, ride-sharing, food delivery and bicycle-sharing services. It is estimated to have 110 million users and is active in 63 countries and 785 metropolitan areas worldwide.
Since its 2014 launch, Tork EasyCube has been installed in airports, retail centres, leisure centres, offices, theme parks and other facilities all over the world.
OTHER ARTICLES IN THIS SECTION