ARTICLE
Luxury and high-performing tissue products
15 August 2019
The UK's smartest leisure venues are enjoying the benefits of one of the most successful premium tissue ranges, comprising a complete luxury washroom hygiene offer combining luxurious appearance and feel with performance.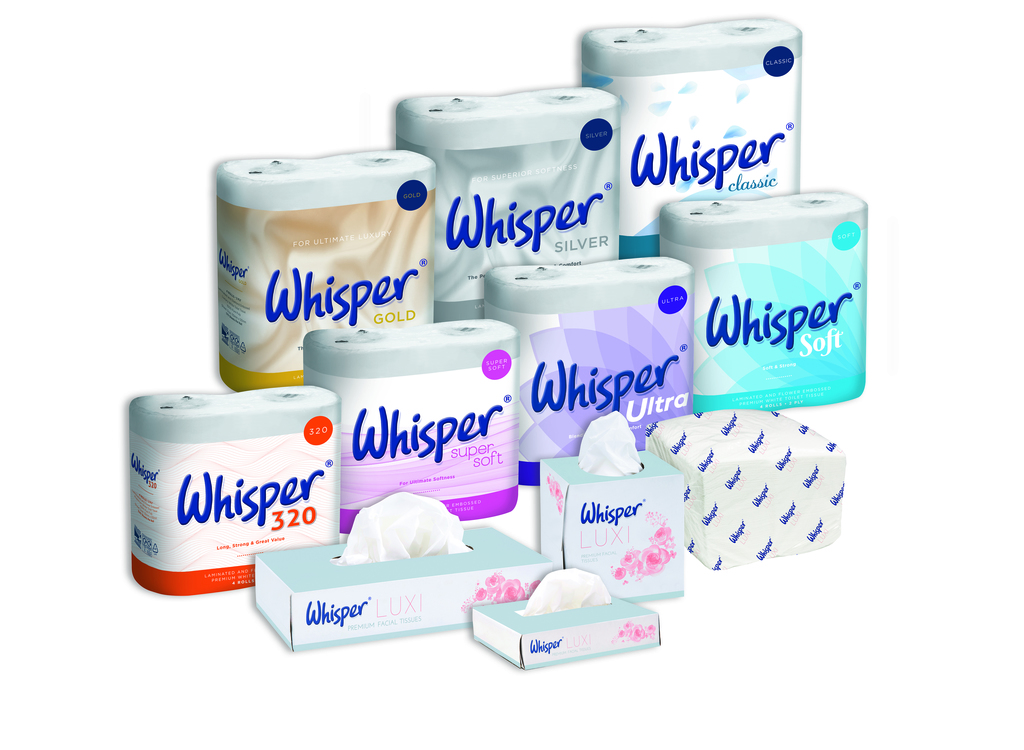 Created by Northwood, a leading manufacturer and supplier of Away-from-Home (AfH) professional paper hygiene and wiping products, Whisper is enjoying a 20% increase in year-on-year sales.
Earlier in 2019, the collection was expanded, with the launch of two new conventional toilet rolls – Whisper Super Soft and Whisper 320 – and the airlaid Luxi hand towel, enhancing the collection of luxury toilet tissue, facial tissue and hand towels.
The Whisper 320 toilet roll features 320 sheets, reducing the frequency with which staff need to monitor and replace it, while the airlaid construction of the Luxi hand towel delivers a product that is said to be exceptionally soft, strong and absorbent.
Whisper paper products are manufactured from pure pulp and the toilet roll is embossed and laminated for extra comfort, strength and luxury.
In addition to offering attractive, tactile and high performance products, Whisper is unique in its provision of a comprehensive portfolio of premium products beneath a single brand.
OTHER ARTICLES IN THIS SECTION