Hillbrush partners with toilet twinning charity
17 October 2019
We all take having a loo for granted but for more than 2.3 billion people, a toilet is a luxury rather than an essential. Now Hillbrush, manufacturers of all kinds of brushes (including toilet brushes!) has partnered with charity Toilet Twinning to fund 11 toilets around the world.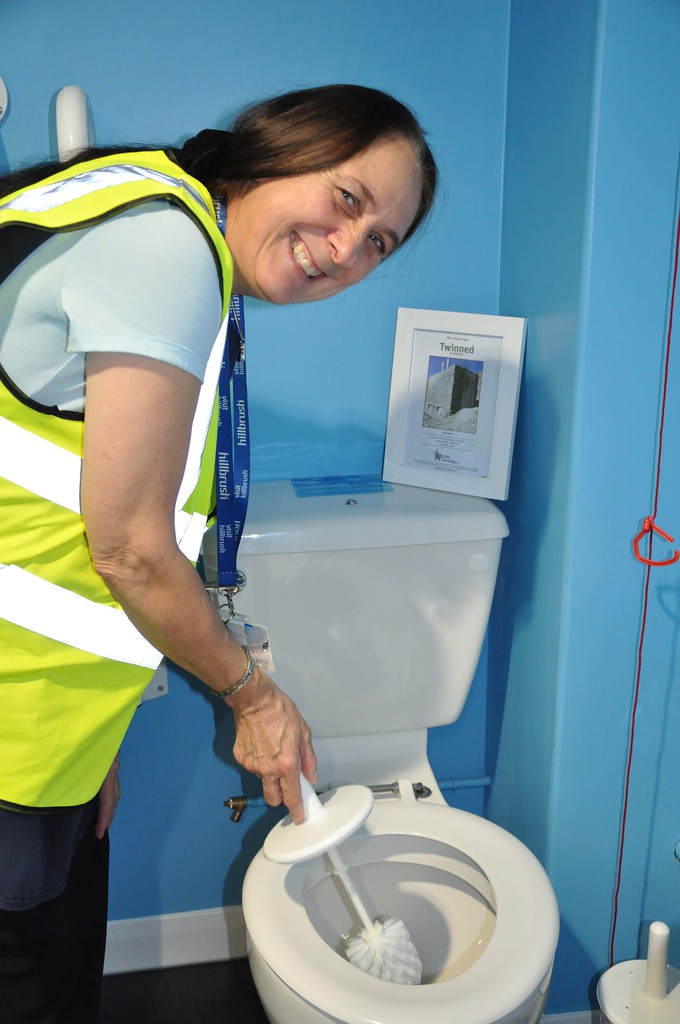 Each toilet at Hillbrush's manufacturing site and offices at Mere in Wiltshire has been twinned with loos in Uganda, Pakistan, Nicaragua, Central Republic of Africa, Malawi, Myanmar, Afghanistan, Zambia, Mali and The Republic of the Congo.
The sponsorship means that Hillbrush will be financially supporting Toilet Twinning in its work providing clean sanitation, hygiene education including handwashing and working with communities to build their own latrines. Without proper toilets and clean water, people are trapped in a vicious cycle. They are likely to become sick through sanitation-related diseases and illness means they cannot work or farm their land, so they earn less or grow less food. Children often miss school, because they are sick or because they are busy collecting water. Girls often drop out of school altogether when they start their periods if there are no toilets or changing rooms.
Charlie Coward, MD of Hillbrush, said: "It's hard to believe that more people have a mobile phone in the world than have access to a toilet. Toilet twinning is such a simple idea, but the charity is doing some fantastic work to help 'flush' out poverty with clean water and sanitation. Hillbrush is delighted to be part of it."
For more information visit www.toilettwinning.org and www.hillbrush.co.uk
OTHER ARTICLES IN THIS SECTION