ARTICLE
Campaign to cut cleaning costs
26 January 2018
The increase to the national living wage in 2017 has put a squeeze on cleaning budgets but Nilfisk Group believes this rise can be easily offset by reducing operating costs and increasing productivity. The Nilfisk Group set out to prove how with their new campaign 'Save on Cost – Not on Clean.'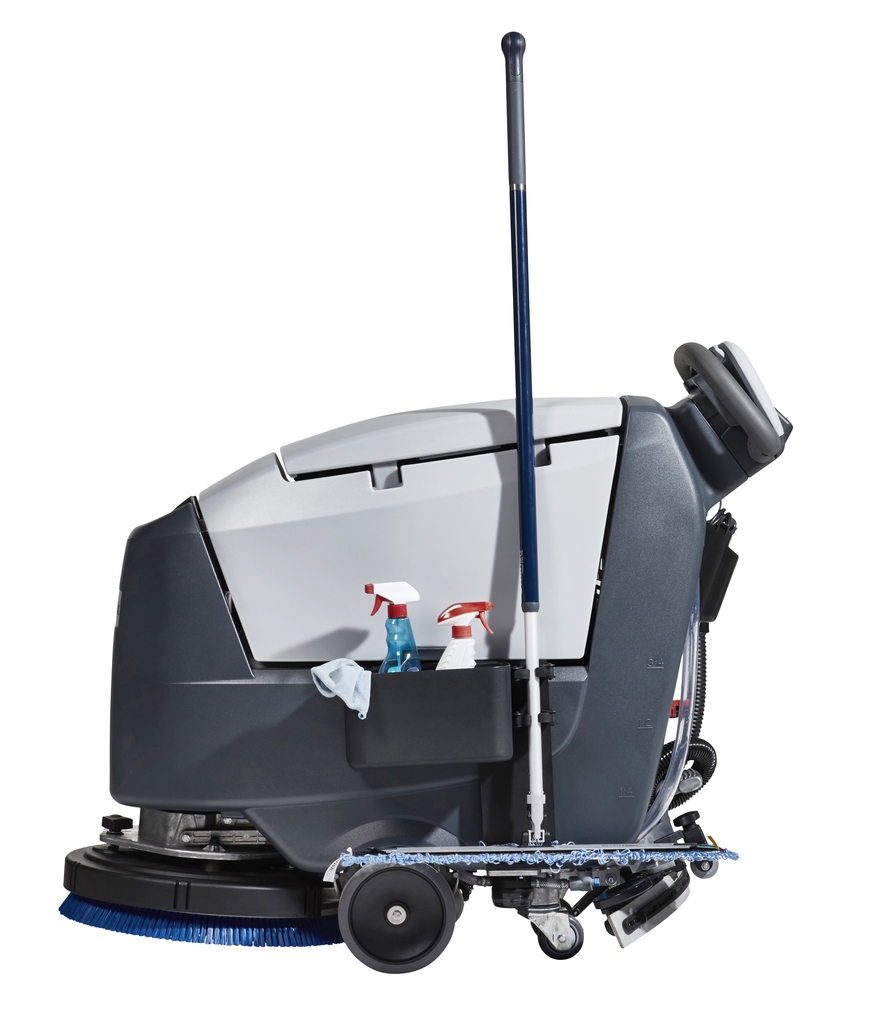 Cleaning costs per square meter can be reduced by optimising water, power and detergent usage, ensuring a longer clean, less down time and higher productivity. Simply put every second counts and every drop matters. Multiple elements affect the total cost of cleaning machine ownership. Attention to each individual element has allowed Nilfisk to offer innovative solutions that fulfil the brief - lower costs of ownership across the board. So how is it achieved?
Nilfisk Ecoflex system
The Nilfisk Ecoflex system is a chemical metering device that lets the operator decide on the level of detergent, water and power needed to suit the task in hand. Cleaning with water alone is obviously safer and less expensive but in reality really dirty floors will always need chemical to be really clean.
That does not mean however that chemical needs to be used in all areas or that the same amount of water and down pressure is needed across the facility. Cost saving system elements are:
No detergent in low traffic areas – does not get any cheaper than water!
Ultra-low detergent mode – turns on low level detergent, increases down pressure & water flow
60 second burst of power – increases water, chemical & down pressure for hard to clean areas
Full strength detergent mode for really dirty areas – safe maximum chemical strength with no Glug Glug
The system only uses clean water in the solution tank meaning that the chemical is mixed at the scrub deck and not in the tank. This means no dumping of unused solution, lower environmental impact, reduced chemical, water and power – less cost!
Smart Flow Technology
Every drop matters sits firmly behind the development of Nilfisks' Smart Flow Technology system that reduces water and detergent consumption relative to the speed of the machine. Productivity is taken to a new level with the automatic adjustment of the water/detergent solution flow. Using this control ensures a consistent cleaning result whist optimising water and chemical consumption on all models with or without the Ecoflex system.
Improved Run Times
Having to re-charge batteries during a cleaning shift seriously effects productivity and in some cases can mean that a second machine is required. Constant improvement in run time development has resulted in machines like the Nilfisk SC500 scrubber dryer running up to 5 hours on a single charge.
This has been achieved by innovative control of the brush motor. The machine constantly measures the amp consumption from the brush motor; if the consumption is less than 9 amps the machine will automatically lower the power to the brush motor.

Nilfisks' 'Save on Cost – Not on Clean' campaign is now active across the UK. The campaign sets out to educate the savvy contractor on just how easy it is to claw back those direct labour increases. Contractors are invited to request a no obligation cleaning review of a specific contract, taking advantage of industry expertise and onsite demonstrations. Interested parties should contact their local Nilfisk Key Account Manager or contact 01768 868995 to book a direct visit. www.nilfisk.co.uk
OTHER ARTICLES IN THIS SECTION