ARTICLE
EU distributor of scrubber sweeper
16 February 2016
Wessex Cleaning Equipment, based in Southampton, have become the first Nilfisk Distributor in the EU to purchase the award winning combination scrubber sweeper the CS7000 LEV.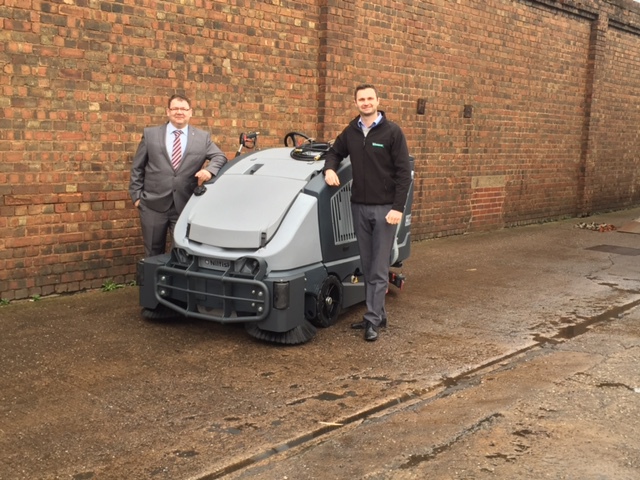 The Nilfisk CS7000 LEV (LPG Hybrid) is acclaimed for its ecological credentials and has been purchased by Wessex for their expanding hire fleet. The new machine replaces a Nilfisk CR1200 with the intention that customers will benefit substantially from the reduction in fuel cost.
The CS7000 LEV utilises electric drive technology which is said to enable much reduced emissions. The electric Hybrid technology means that the engine drives a large alternator to generate electricity and a 36 volt battery pack provides energy storage. This Hybrid system results in 'best in class for fuel economy' providing a direct fuel saving of up to 30%.
The Nilfisk CS7000 features a hot water scrubbing facility which delivers impressive cleaning performance. Water is heated up to 55 degrees and can be used with or without concentrated chemical as required. New productivity standards have also been set at 7756 actual square metres per hour.
Wessex Cleaning Equipment, who cover the UK, moved to a larger building last year and have recently launched a new website www.wessexcleaning.com. Plans are underway to launch an online shop later this year covering machine sales, hire, janitorial supplies and service.
OTHER ARTICLES IN THIS SECTION