ARTICLE
Pet hospitals kept clean and safe
01 December 2017
UK veterinary charity PDSA has been a lifeline for sick and injured pets since 1917. Every year, PDSA's dedicated teams at 48 pet hospitals work tirelessly to provide 2.7 million veterinary treatments – including 440,000 preventative treatments.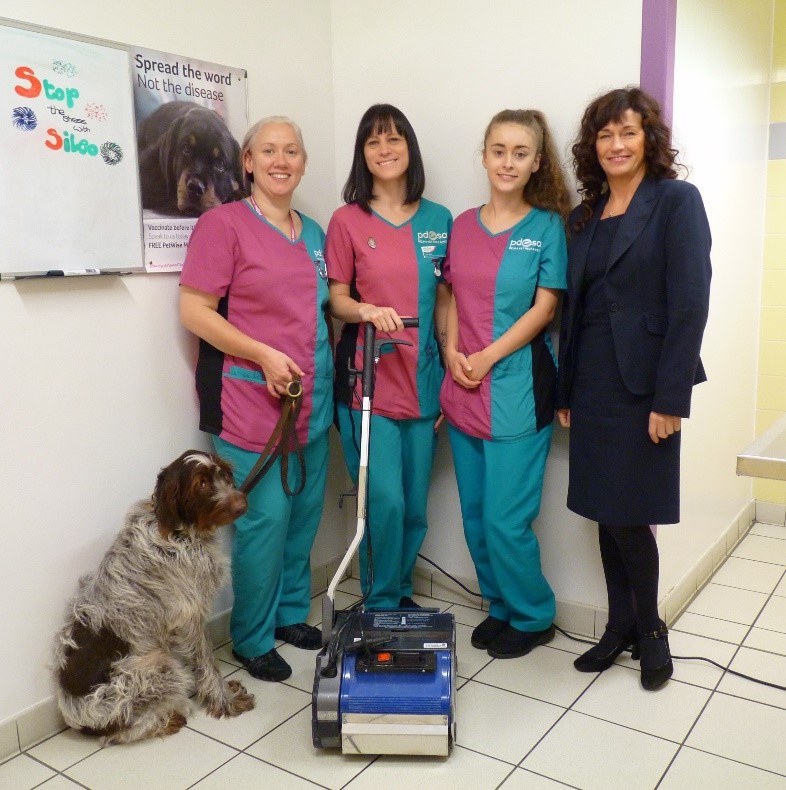 PDSA vets and nurses are ready to deal with everything from lifesaving surgeries to vaccinations and obesity clinics. Keeping the national network of pet hospitals clean and safe for pets, clients and staff is incredibly important.
Duplex Cleaning Machines has been a leading industry expert in the supply of commercial cleaning machines since 1986. The Duplex machine made a huge impact on the cleaning machine market when it was first introduced from Italy in the mid-eighties and has continued to go from strength to strength ever since. Its most significant development was the addition of steam in the nineties which made the machine unique in its class which it remains to this day.
Duplex is proud to supply PDSA, with all its pet hospitals using Duplex machines to ensure their floors are kept hygienically clean. Staff at the Gillingham hospital (pictured) commented: "Our Duplex cleaning machine is very easy to use and reliable. It helps us keep the hospital clean throughout all areas."
OTHER ARTICLES IN THIS SECTION