ARTICLE
Cable-free floor cleaning
23 October 2018
When trailing cables could pose a problem particularly in high-traffic areas the Duplex 380B Turbo has the answer.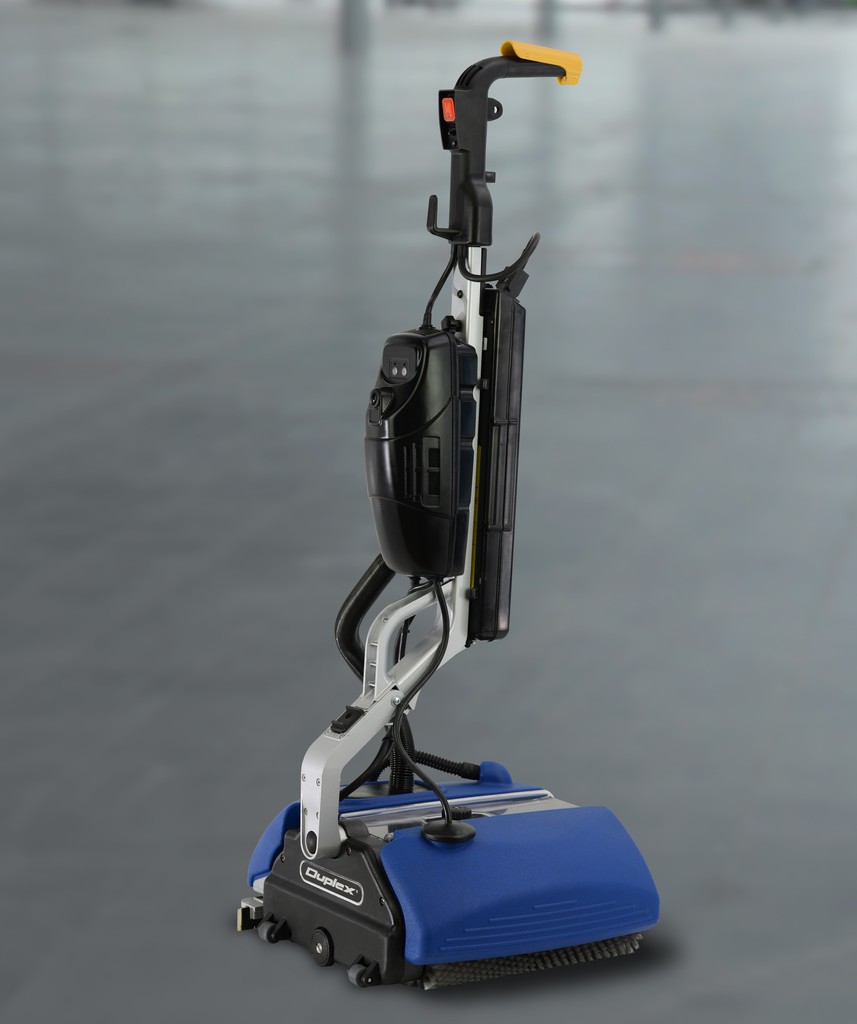 It is battery-driven so there is no power lead to get caught in doorways or around furniture and fixtures. The Duplex 380B Turbo has been developed from the remarkably successful Duplex range of floor cleaning machines. From wall to wall and into the tightest corners, the Duplex 380B Turbo is suitable for daily maintenance or deep cleaning and is ideal for any environment where hygiene is of the utmost importance.
Duplex Cleaning Machines said: "Whilst our Duplex steam machines are unique in the market, the 380B is also unique in its own right; there is nothing else on the market that is battery operated, sweeps and scrubs all hard floors, dries with two different systems and cleans and dries carpets.
"The 380B not only benefits from the mechanical pick up utilised by the existing Duplex machines it also incorporates an eco-friendly vacuum. On hard floors the combination of twin brush mechanical pick-up, vacuum and twin squeegees ensures that surfaces are left perfectly dry. The squeegee can be easily lifted and the vacuum turned off when cleaning carpets."
Contact Duplex Cleaning Machines to book a demonstration.
OTHER ARTICLES IN THIS SECTION