ARTICLE
FOG police knocking on your door
03 November 2017
Fats, oils, and grease (FOG) blight the waste systems of commercial kitchens and catering establishments throughout the UK each year causing blockages, flooding and pollution within our water networks.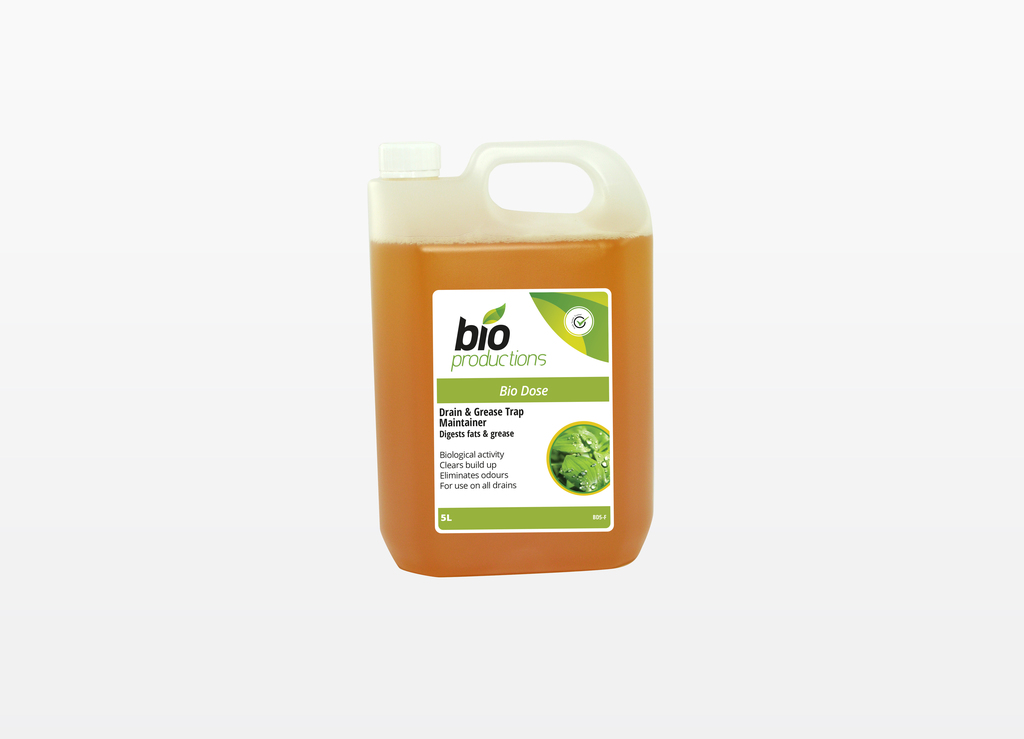 Increasing pressure from agencies and councils about the FOG that companies dump into our environment has led to a growing demand for greener, user-friendly solutions.
Bio Productions are said to have developed the first safe-to-use, enzyme based drain cleaner for the domestic market back in 1986. Since then they have continually evolved their products and developed biological technology for the commercial and industrial sector with treatments such as Bio Dose Drain & Grease Trap Maintainer.
Being compliant and ensuring drains are kept clear does not have to be a time consuming or expensive procedure. Used daily, Bio Dose is an easy, cost-effective option, used manually or through an automatic dosing pump.
Bio Dose is a pH neutral stable liquid containing specially selected micro-organisms and enzymes. These quickly break-down the fatty waste evacuated into the drainage systems from kitchens and other catering and food processing units. Bio Dose is suitable for use in all types of drains, sinks and small-bore pipes, and will maintain septic tanks, grease traps and complete sewerage treatment systems. Bio Dose is stable until activated when mixed with water, or pouring into the drain system.
OTHER ARTICLES IN THIS SECTION