ARTICLE
Eco rotaries encourage economical cleaning
24 April 2017
Contractors have new allies in the drive for more cost-effective cleaning and polishing with the arrival of the Orbis eco range of rotaries from Truvox International.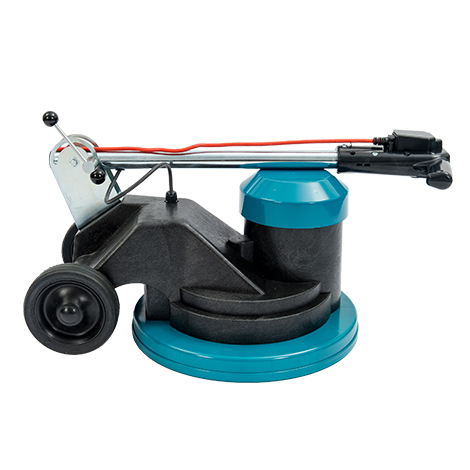 Manufactured in the UK, these robust, single-disc rotaries are built around the essential requirements of today's cleaning contractors. The streamlined Orbis eco design combines impressive handling and productivity in a highly competitive package.
Operators will appreciate their low vibration and noise levels, and adjustable handle heights, making the machines comfortable to use even on long shifts. Meanwhile, their high pad/brush pressure makes for effective and productive cleaning and polishing.
With a cleaning width of 43cm this economical range offers two rotation speeds, 200rpm or 400rpm, and a dual-speed model. Each is driven by a powerful 1100W motor.
Orbis eco rotaries come assembled with their handles to save time and a drive board, ready to go to work almost straight from the box.
OTHER ARTICLES IN THIS SECTION