ARTICLE
Complete hard floor system
02 June 2017
The TomCat Edge system brings a chemical free solution to both routine and deep cleaning. It also provides floor stripping without toxic stripping agents along with labour saving edges and corners, whilst delivering increased performance on the floor finish.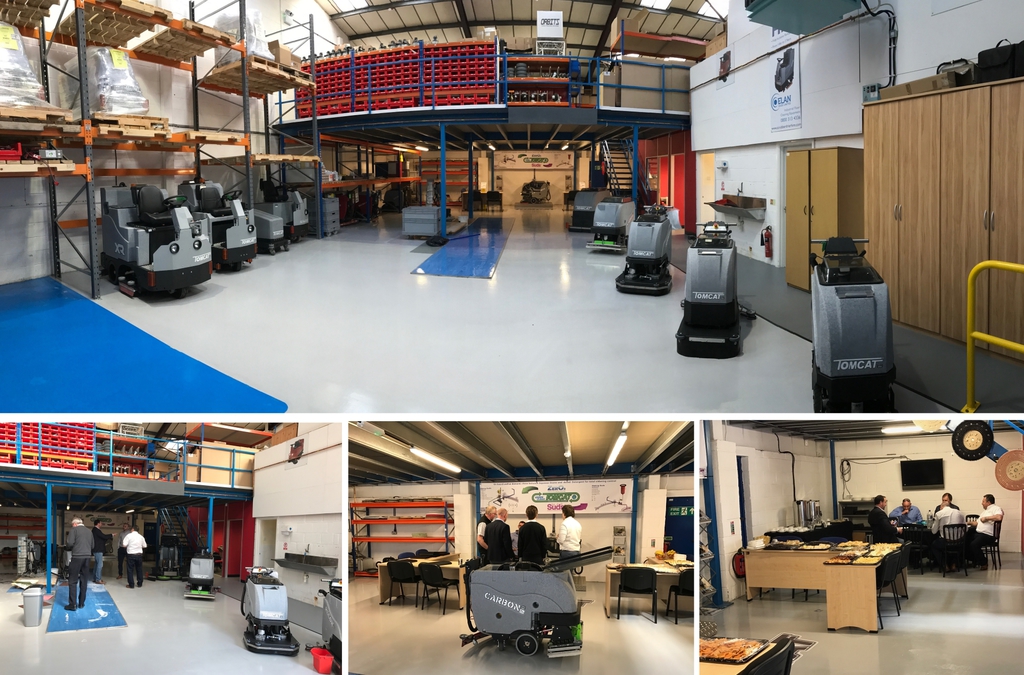 The versatility of this system, along with the outlined benefits above, can also provide wooden floor sanding, and marble and terrazzo polishing, for a complete hard floor system for cleaning and preparation.
To help customers and dealers, the company has opened the new TomCat school and showrooms in Eastleigh. This facility provides the ability to help people learn about the Edge system including deep cleaning and chemical free cleaning; wooden floor sanding, roughing and finishing; edge and corner cleaning; chemical free seal and polish removal; and marble and terrazzo polishing.
With the new 2000 sq/ft showroom and demonstration area what better place to learn about Zero3 - Tomcat's new aqueous ozone system for complete chemical free cleaning. The innovation in the system is that it's produced on the machine and on demand eliminating any product degradation. It is low maintenance and no wall mounting or wiring is required.
According to Tomcat, aqueous ozone is safer for the operator, more sustainable for the environment and provides improved cost in use benefits.
OTHER ARTICLES IN THIS SECTION