ARTICLE
Scrubber provides deep clean
20 October 2016
The new model Carbon EDGE orbital scrubber drier from TomCat is said to be proving a big hit with FM companies and contract cleaners who are looking for practical innovation.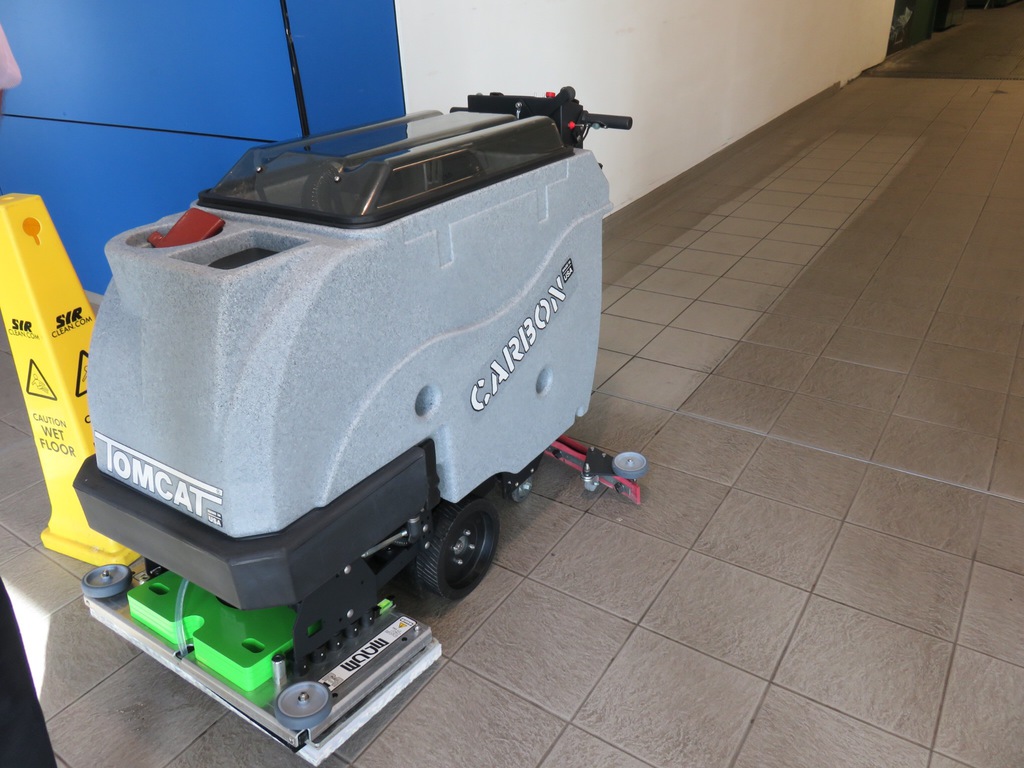 The EDGE system improves the appearance of the floor whilst reducing labour cost and chemical usage. The oscillating action of the scrub deck combined with the powerful head pressure and special pads enables the deep cleaning of floor surfaces that conventional disc scrubber driers struggle with. The Carbon will clean right to the edge and into the corners which clients are finding eliminates the costs when it's time for an audit.
A large range of specialist floor pads and tools are available for the EDGE which is designed to work often without the use of chemicals. The ability to strip multiple layers of floor seal using only water is a big bonus when it comes to floor preparation, proving to be safer for the operator and the environment.
Tomcat works in partnership with both its distributors and FM companies at bid and re-tender stages to provide continuous improvement on hard flooring that helps to secure and retain contracts.
OTHER ARTICLES IN THIS SECTION