ARTICLE
Deep cleaning with steam
20 April 2017
The compact SV4 (Steam & Vacuum) joins Matrix's popular healthcare range of steam cleaning machines.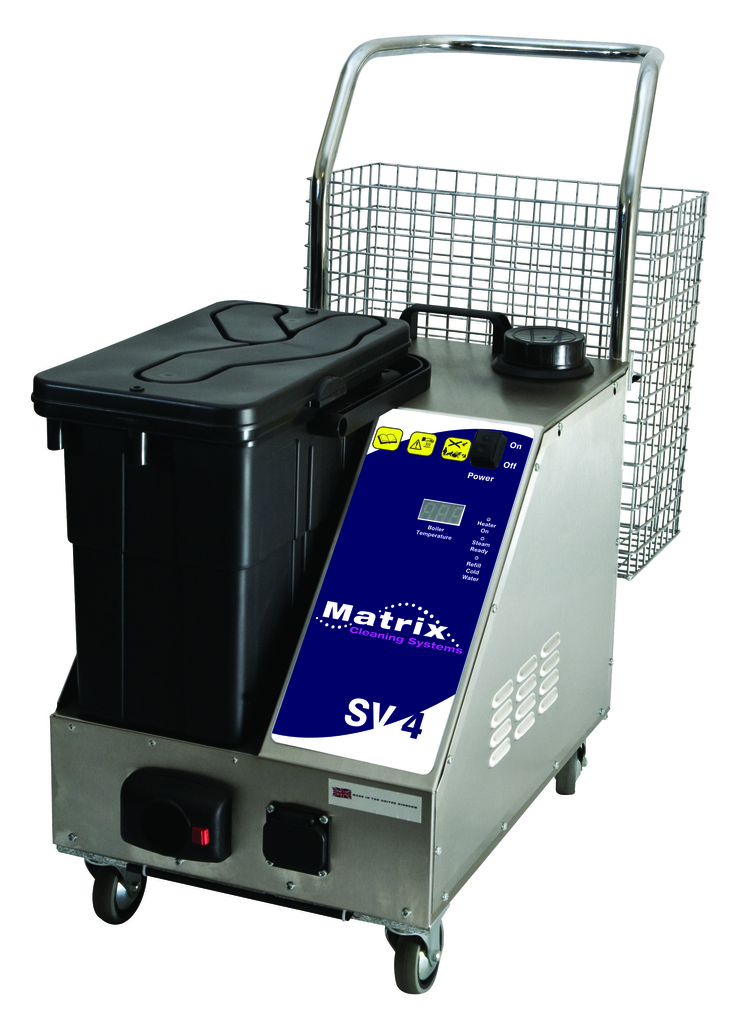 "This machine has become the No.1 choice when it comes to investing in the best system for tackling the demands of cleaning in both hospitals and care homes," Mike Osiadacz, sales director of Matrix Cleaning Systems, said.
The range of machines is the result of in-depth consultations with the NHS - designed to not only meet but exceed the requirements of deep clean sanitising. Patient and operator friendly, the machines are compact, easily transportable, highly manoeuvrable and durable for consistent use. They are also quiet, which means they can be used daily without interrupting or delaying other cleaning processes.
Every time you clean using the SV4 steam machine, you are carrying out a 'deep clean' using clean steam at a very high temperature ensuring that all surfaces are clean and free from bacteria. A more powerful model is available in the SV8, which is suitable for regular deep cleaning programmes of equipment and wards and also a vital tool for internal cleaning of ambulances.
Matrix steam cleaners have been proven to remove Salmonella, Listeria, Monocytogenes, Staph Aureus, MRSA, Saccharomyces, Carevisae, Bacillus Cereus, TVC 37, TVC 22 and Clostridium Difficile by greater than 99.9%. The results of the tests are available in a microbiologist's report.
OTHER ARTICLES IN THIS SECTION