ARTICLE
Innovation award goes to the first fully autonomous floor scrubber from Nilfisk
28 March 2017
The first fully autonomous floor scrubber from Nilfisk won the innovation award in the floor cleaning category at the Cleaning Show (14-16 March, ExCeL, London).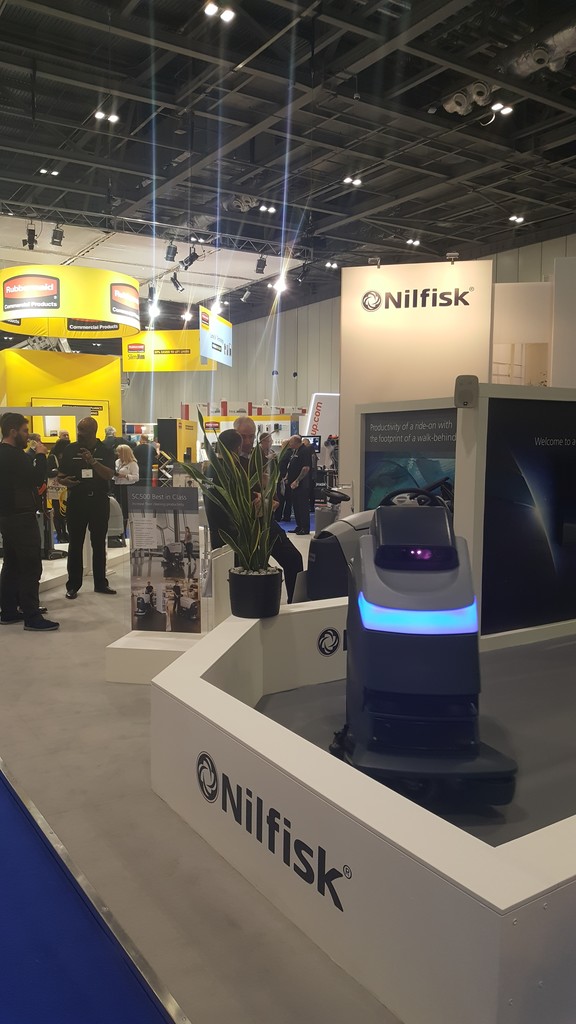 The London show was bustling with customers, manufacturers and representatives from the cleaning industry. One of the exhibition highlights was the announcement of the innovation award winners.
The innovation award category went to Nilfisk and the Nilfisk Liberty A50 - the first fully autonomous floor scrubber from Nilfisk and the first launch in The Horizon Program from Nilfisk, a strategic and long-term innovation program.
"We are extremely happy with this recognition for Nilfisk Liberty A50," Stewart Dennett, UK & Ireland general manager, said.
He continued: "Our ambition is to change the future of cleaning. And with the upcoming launch of Nilfisk Liberty A50 in the UK and several other markets, we look forward to increasing productivity for our customers and taking intelligent cleaning to a whole other level."
The Nilfisk Liberty A50 has been developed in collaboration with Carnegie Robotics, a leading provider of advanced robotics sensors and platforms. It combines key features such as CopyCat mode, Safety enabling vision and Fill in Mode and is launched in a limited number during the first half of 2017.
According to the jury, the Liberty was given the award because 'innovation is at the heart of the solution'.
OTHER ARTICLES IN THIS SECTION