ARTICLE
Partnership pays dividends
13 June 2014
Leicester-based Angus Lift Trucks have partnered with Nilfisk and are experiencing rapid expansion across all sectors.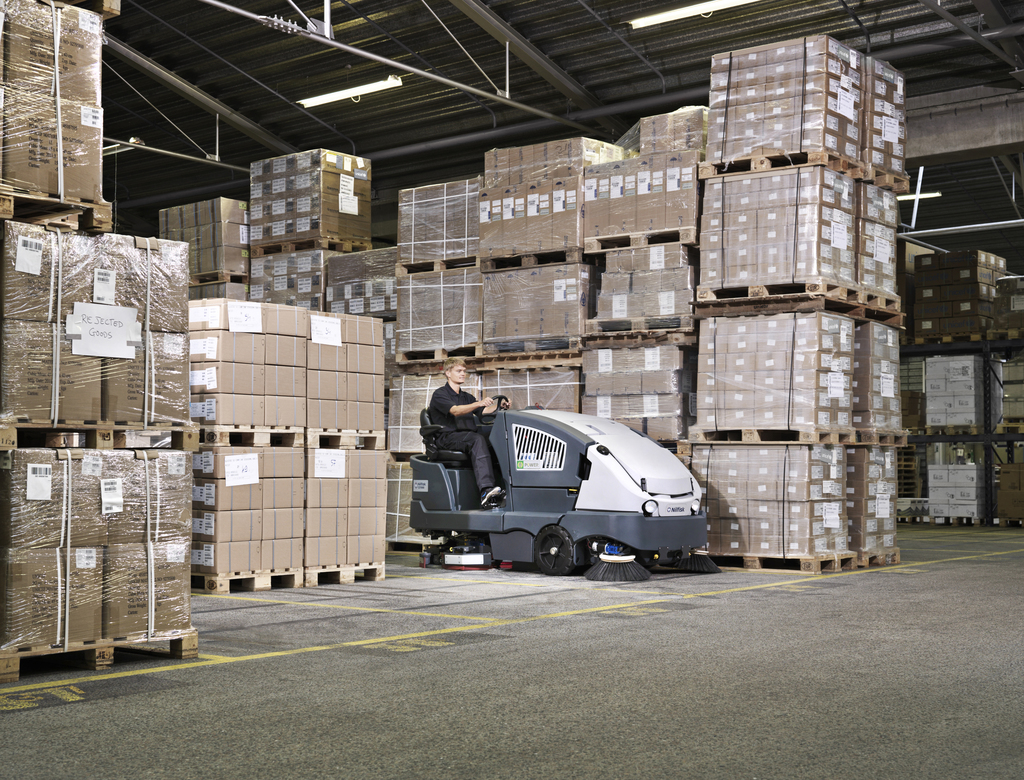 Angus Lift Trucks provides sales, hire and service of both materials handling equipment and floor care cleaning machines. They also support Nilfisk nationally with hire stock as necessary and provide service for other manufacturers' equipment.
Managing director Robert Duncan, who purchased the business from Bill Angus in September 2012, spotted a gap in the market to provide cleaning equipment to clients using the same financial calculations as materials handling products.
Casual hire was common place but instead of short term hire at higher rates, Duncan proposed three to five year long term hire rates to the same client base. This meant that a customer had the advantage of a permanently sited machine for much lower weekly rates and a constantly clean floor. Floor cleaning equipment could then be serviced in line with materials handling stock and logistics was much reduced. The combination of improved product range, excellent service and long term hire options have proved a huge success.
MD Robert Duncan said: "Nilfisk provide us with excellent quality machines and offer good lead times for both new equipment and spare parts. The equipment is very reliable and easy to service. We have an exclusive agreement with Nilfisk and a first class working relationship. We were not floor cleaning experts, but they are, we get daily support in all areas including joint client surveys and demonstrations."
The current hire fleet includes the award-winning ride on sweeper-scrubber the CS7000. The CS7000 is the first hybrid combination machine that provides for a fuel saving of up to 30%.
The unit is available in three models: The LPG-Hybrid and ePower Battery versions are designed for indoor use whilst the Diesel-Hybrid engine driven machine is suitable for outdoors. All models have been designed to reduce the cost of operation, labour and maintenance. Fuel economy is impressive and new productivity standards have been set at 7756 actual square metres per hour.
The CS7000 has a hot water scrubbing facility which provides impressive cleaning performance particularly in oily or food spill environments. Water is heated up on board to 55 degrees and can be used with or without concentrated chemical as required.
Another favourite is the BR1100 ride on scrubber dryer, a real work horse. Interchangeable scrub decks provide for a cleaning width of 1000 or 1300 mm, both cylindrical brush and disc versions are available.
OTHER ARTICLES IN THIS SECTION