ARTICLE
Jangro expands its supplier network
08 August 2016
Jangro, the UK's largest network of janitorial supply companies, has warmly welcomed Cumbrian based Thomas Graham & Sons Ltd as a new member.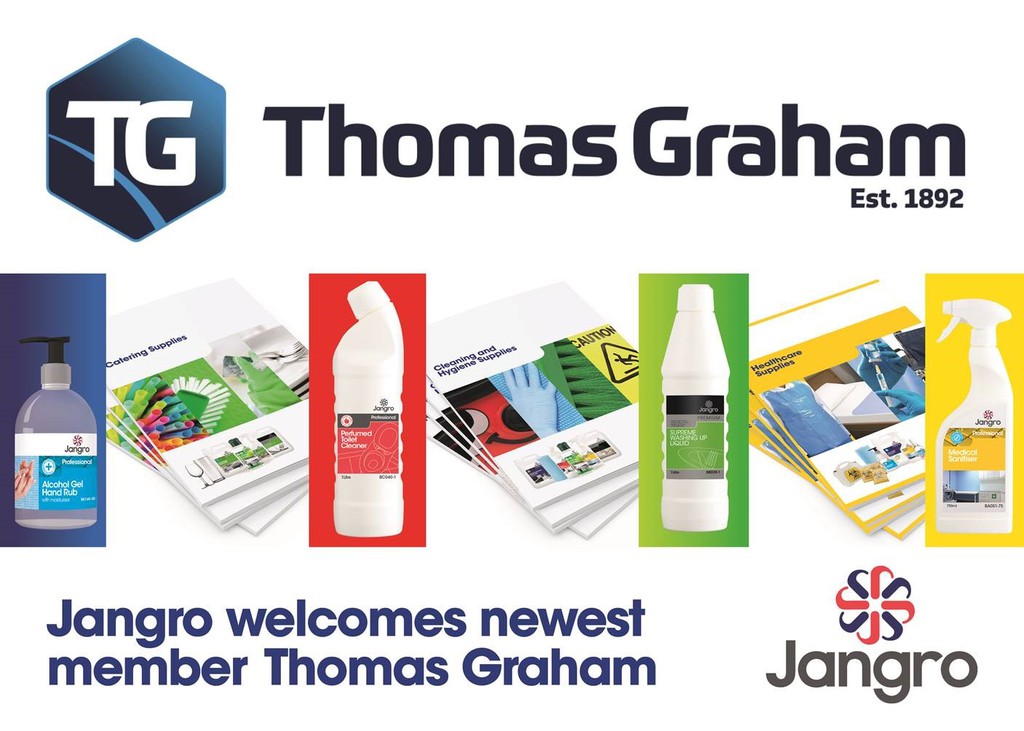 The company has joined the Jangro Group following a rigorous membership application process and will cover customers in the Carlisle region.
Established by managing director Roger Smith's great-great-grandfather in 1892, the steel stockholder and industrial supplier now has over 160 employees working across three depots as well as its head office based in Carlisle. Thomas Graham & Sons has also recently acquired existing Jangro member Hygiene Cleaning Supplies in Morecambe.
Joanne Gilliard, operations director at Jangro, said: "We are delighted to welcome Thomas Graham & Sons to the Jangro Group as a new member.
"We have such a strong network of suppliers up and down the country and now, with the addition of Thomas Graham & Sons the network is strengthened and puts Jangro on the map in Carlisle."
Roger Smith at Thomas Graham & Sons said: "We are very excited to cover the Carlisle region for the Jangro Group. Its product range is fantastic and something I'm sure our customers are going to love.
"I am also very much looking forward to working with the team at Hygiene Cleaning Supplies as we grow the businesses alongside one another before combining them later this year."
Thomas Graham & Sons has an annual turnover of £30 million with depots in Egremont, Kendal and Morecambe, covering over 37,000 sq. ft. of warehousing and storage.
OTHER ARTICLES IN THIS SECTION