ARTICLE
Harrison Wipes celebrates 125 years
05 July 2016
Family owned company Harrison Wipes officially celebrated its 125th anniversary on 15th June at a party that included current and former employees, suppliers and local dignitaries including the Mayor of Havering, Cllr Philippa Crowder.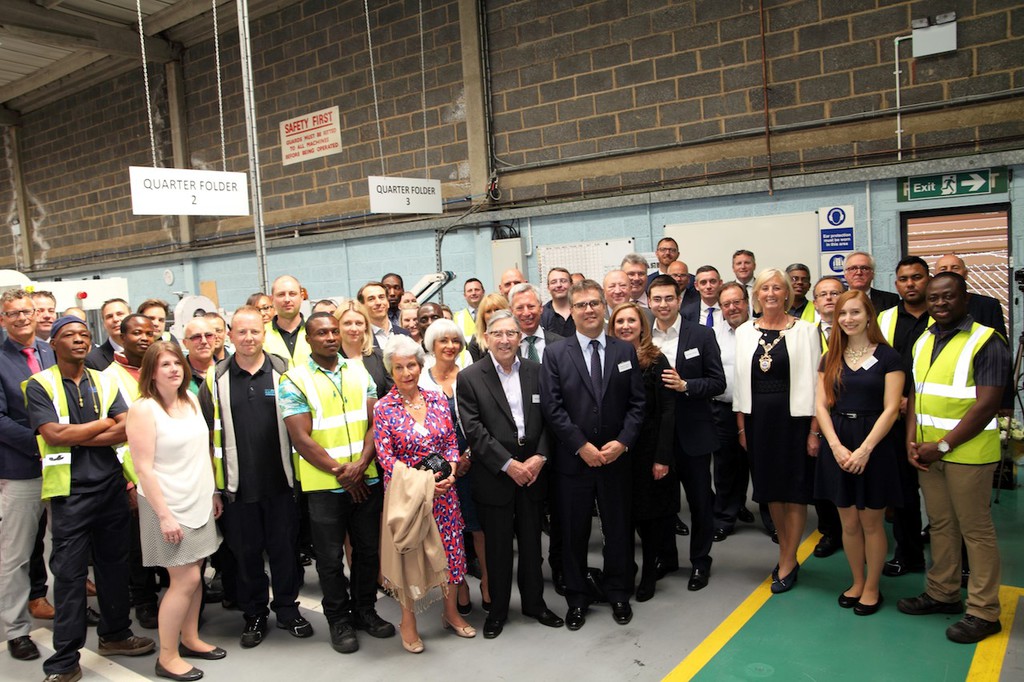 "We're incredibly proud to celebrate 125 years in business," said owner and managing director Stephen Harrison. "The party made it possible for us to say thank you to our employees, without whom our success would not be possible."
Established in 1891 in Great Yarmouth by the present owner's great grandfather, Saul Harrison, the company is respected as one of the long established and most knowledgeable suppliers of wipes and wiping solutions in the UK.
"When my great grandfather founded this business he put our customers at the heart of all we do," explained Stephen. "We have always remained true to this. We have probably the most comprehensive range of wipes in the UK. We are the sole UK licensed converter of Sontara and the main distributor of Chicopee products as a direct result of our determination to meet customer needs. We can find the right solution, almost whatever the wiping requirement."
From a small venture trading recyclable materials including rags, scrap metal and ropes, the business grew into a UK national company manufacturing more than 300 million wipes a year from its premises in the Harold Hill industrial estate.
In the 1930s, the rapidly growing business moved to London and settled in Stratford. When Saul Harrison died, his four sons continued to develop the company by expanding into manufacturing wipes and investing into new technologies. Harrison Wipes moved from Stratford to Hackney, where it celebrated 100 years of trading, before moving on to Havering in 2002.
The recent move to the new Harold Hill premises has enabled Harrison Wipes to increase the markets it serves to include food service, automotive, industrial and aerospace. Harrison Wipes' longevity can be attributed to its ongoing commitment to innovation and customer, supplier and employee loyalty.
OTHER ARTICLES IN THIS SECTION